FiveThirtyEight: "The most interesting thing about the latest polls in Iowa (which are the basis for our forecasts) is that they essentially show a four-way tie for third place among the Republican presidential contenders, with Newt Gingrich, Michele Bachmann, Rick Santorum and Rick Perry all projected to receive between 11 and 14 percent of the vote."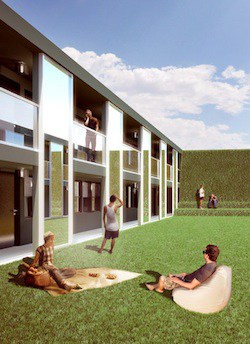 NYC Hell's Kitchen gay hotel unveils new renderings. Gawker rips it: "It's like your gay friend from Pittsburgh coming to visit and he wants to go to Splash and shop on Eight Avenue and have brunch at Cafeteria and, god, it's just so damn cheesey. The gay hotel in New York is an utter embarrassment to those of us that live here." Site with video.

Marc Jacobs and Lorenzo Martone cavort on the beach in St. Barts.

Woman, dreams die in Brooklyn hit and run: "Her goals: find a great job, buy a house by age 45, start a sanctuary for gay and lesbian teens, marry the woman of her dreams and watch her son, Elijah, graduate from college. Donna Fountain will never see any of her dreams come true."

Rick Santorum says he'll quit race if he places last in Iowa: "I don't think that's going to happen," Santorum said. "I think we're going to be very much in the mix and I feel very good that we're going to surprise a lot of people in how we finish."

Rumored Madonna tracklist, album title leak.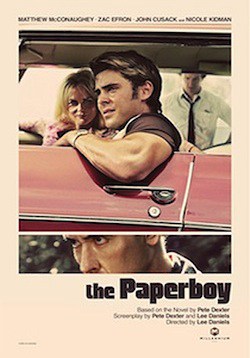 Zac Efron flexes his guns in The Paperboy one-sheet.

Color field painter Helen Frankenthaler dies at 83.

Obama nominates a Democrat and a Republican to Federal Reserve: "Jeremy C. Stein, a Harvard professor who worked briefly for the Obama administration in early 2009, has particular expertise in the workings of financial markets. Jerome H. Powell, currently a visiting scholar at the Bipartisan Policy Center, brings private sector experience in the same area."

Conservative and liberal blogospheres unite against SOPA. Imgur to boycott GoDaddy.com over its support for bill.

Robber who met his victims through gay chat lines gets 14 years in prison: "Investigators say the tactics and targets of Elijah Whitney Cohens II varied widely. But in all four known cases he said he had a gun. He also always said he was a police officer — perhaps to scare his victims into thinking they'd done something illicit and that they should hand over valuables so he wouldn't arrest them."

Ben Stiller shows off ripped physique in Hawaii.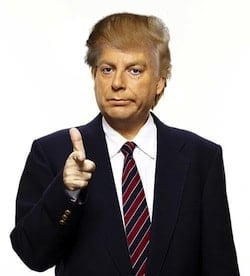 Michael Musto drags Donald Trump, others.

Cardinal George invited to be guest of marcher in Chicago's Gay Pride parade. "This is a serious invitation. First, I make it in full confidence that the cardinal would be welcome in the Seminary's Pride group…Second, I would like to invite the cardinal because I have become an ally of the LGBTQ community and it has been an incredible spiritual and theological journey for me."

Only 4 nights left to see Hugh Jackman.

Bloomberg: New Yorkers living longer. "Influenced by New York City's aggressive public health initiatives and improvements in the quality of the health care delivery system, babies born in New York City in 2009 have the record high life expectancy of 80.6 years, an increase of nearly three years since 2000 and nearly two and a half years more than the most recently reported national rate of 78.2 years. Life expectancy for 40-year-olds in New York City increased by 2.5 years (79.5 to 82) from 2000 to 2009, a substantially greater gain than the 1.2 year increase for the same age group in the U.S. as a whole. At the same time, life expectancy for 70 year-olds in New York City increased 1.5 years, compared with .7 years for the nation."