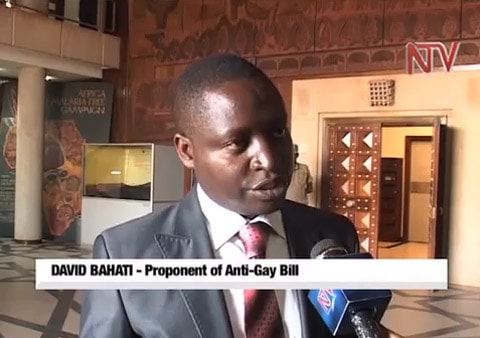 In Uganda, where the so-called "kill the gays" bill was proposed in the last parliament but shelved (and may still come up again), media reported on Obama's memo today, interviewing the bill's author MP David Bahati.
Writes Jim Burroway at Box Turtle Bulletin:
The report itself is very calm and measured. But it does reflect prevailing opinion not only in Uganda but through much of Africa when the reporter asks at the end, "Will Uganda blink and bow to the pressure?" The image of bowing, as you can imagine given Africa's history, has a very specific humiliative resonance that goes much deeper than much of the rest of the world.
Nigeria won't be bowing to the pressure.
Obama's memorandum to countries abroad has not concerned Nigeria, which moved forward with an anti-gay bill despite the cautionary directive from the U.S., AFP reports: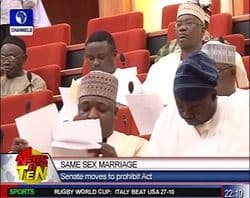 The bill was introduced into Nigeria's House of Representatives on Wednesday after the Senate last week approved the measure that would outlaw gay marriage and ban public displays of affection between homosexual couples. Gay organisations would also be made illegal, leading some to raise concerns over whether funding channeled through non-governmental organisations in Nigeria for AIDS treatment would be put in jeopardy.
A spokesman for the House of Representatives and a cabinet minister in Africa's most populous nation and largest oil producer were defiant in the face of Western criticism over the measure.
"We have a culture. We have religious beliefs and we have a tradition. We are black people. We are not white," said Zakari Mohammed, who is also a lawmaker. He said same-sex marriage "is alien to our culture and we can never give it a chance. So if (Western nations) will hold their aid to us, to hell with them."
Watch Uganda's report, AFTER THE JUMP…