Utah Democratic Chairman Jim Dabakis on shortlist to lead Human Rights Campaign? "As the first openly gay chairman, Dabakis has reached out to the LDS community in unprecedented fashion, welcoming Mormons into the sometimes hostile Democratic fold and launching the first LDS Democratic Caucus."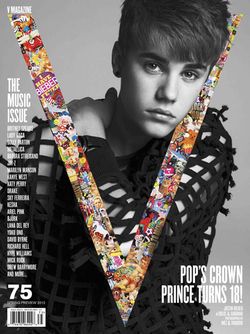 Justin Bieber: Jesus put me in this position.

Frank Sieple, longtime HIV/AIDS activist with ACT UP/Chicago, dies at 51.

kd lang dissolves domestic partnership with Katie Price. "According to the docs, the couple registered for a domestic partnership in 2009 — and separated 1 year and 9 months later … in August 2011."
Desperate Housewives creator Marc Cherry reveals that

Doug Blasdell, the Work Out trainer who died suddenly in 2007, died at his home from salmonella poisoning.

VIDEO: Channing Tatum talks Magic Mike with Jimmy Kimmel.

Image of Morrissey hidden in Google Earth: "A pixilated image of The Smiths singer can be seen outside the venue's posting on the site, apparently hidden by a clever fan of the band working for the company. You can see the frontman by going to the address of the club on Google Maps and then enabling the 3D buildings mode. Salford Lads Club is an iconic site in the mythology of The Smiths. It appeared in the music video for 'I Started Something I Couldn't Finish' and on the sleeve of their album 'The Queen Is Dead'."

Spice Girls to reunite for London 2012 Olympics?

Michael Fassbender in the Spotlight.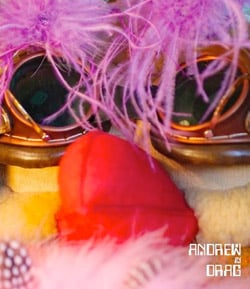 Magnetic Fields: the only girl I'll ever love is Andrew in Drag.

Anoka-Hennepin teachers don't want controversial policies regarding homosexuality or other topics: "Union representatives of the 2,800-member teaching staff voted Monday against having any policy that would place dictates on classroom conversations about sexual orientation or any other topic deemed controversial, according to Julie Blaha, president of Anoka-Hennepin Education Minnesota."

Effects of California's LGBT history law in schools slow to arrive: "The law officially took effect Jan. 1. But the California Department of Education hasn't laid out a companion curriculum, and state officials say they are leaving it up to school districts to determine how to comply."

Queen Latifah hits gay Miami Beach club Twist.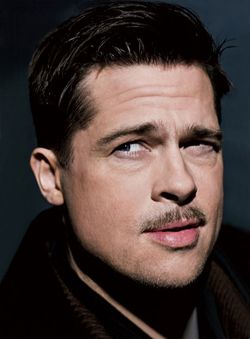 Brad Pitt remembers being cruised on Christopher Street. "My God, there's a lot of guys in New York,…But they're so nice!"

Male model fix: Jamie Hanson.

Britain's domestic spy agency MI5 named one of UK's most gay-friendly employers.

American Airlines competition names Tel Aviv best gay city: "The Israeli metropolis won 43% of the votes, leaving New York City behind in the second place with only 14% of the votes. The top 10 cities also included Toronto, Sao Paulo, Madrid, London, New Orleans and Mexico City. Voting was held last month on the company's website."

Openly gay cricket player Steven Davies competes in United Arab Emirates: "Alzareei does not believe Davies' sexuality will become an issue, despite the lack of recognition for gay people in the UAE, and believes his status will ensure he is treated respectfully."