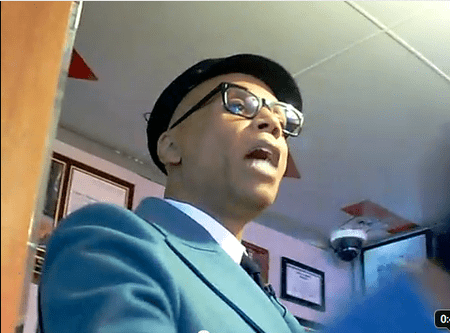 Like Rick Santorum, Mitt Romney, Ron Paul, et al, Ru Paul is now campaigning in New Hampshire. From Politico:
I'm going to NH on a mission to spread love and set the record straight: contrary to recent reports, I am NOT Ron Paul. And I am not running for president of the United States. I hope to meet Ron Paul in person so we can be seen together to put the rumors to rest once and for all. And to remind Mr. Paul and all the Republican presidential candidates: "If you can't love yourself, how in the hell are you going to love somebody else. Can I get an 'Amen'?"
AFTER THE JUMP, watch Ru Paul explain himself to a group of delighted New Hampshire diners.