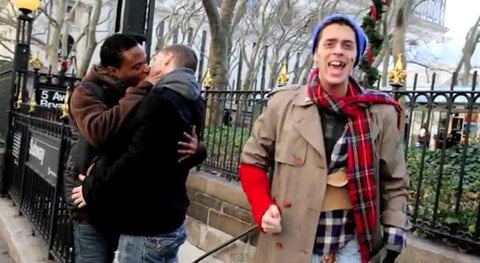 Last year's Tracy Morgan controversy is about to reenter the public consciousness, via a 30 Rock episode, the HuffPost's Rob Shuter reports: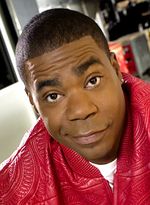 "Well, you know how a lot of their episodes mirror their lives … They've incorporated [Morgan's rant] into the Tracy Jordan storyline," MSNBC's Thomas Roberts, who makes a cameo appearance on the show, said of a forthcoming episode. "Liz Lemon writes Tracy's apology on the show and says he's not a homophobe, he's an idiot. That offends idiots, so while NBC is being picketed by the LBGT community, now it's also being picketed by idiots led by Denise Richards. She's the leader of the idiots."
Roberts, an openly gay anchor himself, said Martin Bashir was originally supposed to be part of the show but dropped out due to an assignment conflict. That's when Roberts stepped in to be part of the episode that addresses an issue so important to him.
And coincidentally, a new web musical by The Battery's Down's Jake Wilson, Chase Peacock, and Andrew Keenan-Bolger has popped up online, and offers its own solution to the "Tracy Morgan Dilemma".
Make Tracy Morgan gay.
Check it out, AFTER THE JUMP…