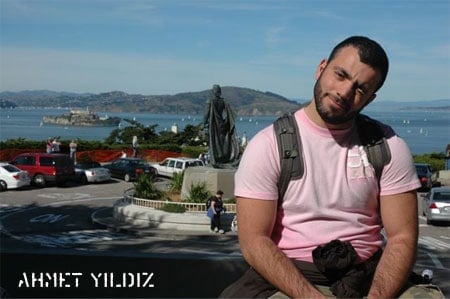 Many of you may recall that in 2008 I wrote about Ahmet Yildiz, a 26-year-old gay man who lived proudly and openly in Istanbul, and was shot to death leaving a cafe near the Bosphorus Strait.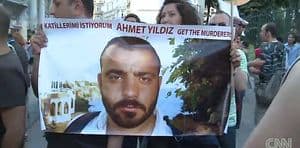 Yildiz was the victim of an 'honor killing' by his family, and now his friends have made a film about it which is opening in Turkey, CNN reports:
Court records identify Yildiz's father, Yahya, as the primary suspect in the killing. The father's motive, according to a copy of the indictment, was that he "did not accept the victim to be in a gay relationship." More than three years after the slaying, Yildiz's father is a fugitive, still wanted by Turkish police. The death has since been widely referred to as Turkey's first gay honor killing. One of the main characters in "Zenne" is based on Ahmet Yildiz and his tragic story.
Caner Alper, the writer and other co-director of "Zenne," was also a friend of Yildiz's. Alper said before he died, Yildiz often spoke about receiving death threats from his family, who were trying to "cure" him of his homosexuality. Court documents show Yildiz reported these death threats to the Turkish authorities.
The filmmakers hope to shed light on anti-gay hate crimes. Mehmet Binay, the producer, and Alper are a couple of 14 years.
Watch CNN's report on the film and the film's trailer, AFTER THE JUMP…
Here's the film's trailer: