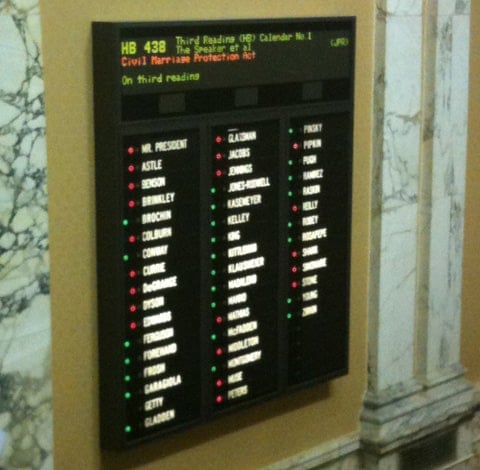 The Maryland legislature has approved marriage equality after a Senate vote of 25-22 after a few hours of debate during which opponents attempted to add hostile amendments.. The House passed the bill last Friday.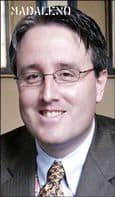 Said out gay Senator Richard Madaleno Jr. before the vote: "We all cherish our family and for many of us in this state, the heart of that family is someone we love dearly who happens to be a person of the same gender. I think it's very hard to imagine a real marriage without that license, which represents a lifetime commitment that we have made to that central person in our lives … We are going to make history because we are going to take another step toward embracing every family from the state of Maryland."
With Governor Martin O'Malley's vote, Maryland will become the eighth state to legalize same-sex marriage.
O'Malley released a statement shortly after the vote: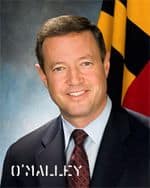 "I'd like to thank Senate President Miller for his leadership and our legislators in the Senate for their hard work and their vote today for human dignity. All children deserve the opportunity to live in a loving, caring, committed, and stable home, protected equally under the law. The common thread running through our efforts together in Maryland is the thread of human dignity; the dignity of work, the dignity of faith, the dignity of family, the dignity of every individual. Thanks to our elected leaders, clergy and faith-based leaders, community leaders, civic organizations, civil rights groups, and citizens from across our state, Maryland will now be able to protect individual civil marriage rights and religious freedom equally."
Developing…
(image above, via Equality MD, the votes on the board just before the final vote)