Colorado civil union bill gets first hearing today. "The proposal is likely to be among the most emotionally charged this year, with supporters pleading for equal rights and opponents saying civil unions undermine traditional marriages."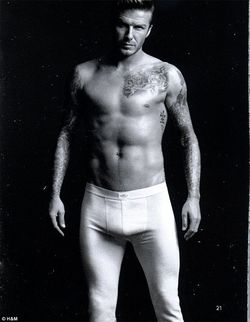 Last month, briefs. This month, long johns.

Jean Claude Van Damme would like you to ride his mustache.

Andrew Sullivan on contraception and the Catholic church: "I'm sorry but I find the protectors of child rapists preaching to women about contraception to be a moral obscenity. When all the implicated bishops and the Pope resign, ther replacements will have standing to preach."

Illinois courts gays and lesbian tourists. "A new portion of the state's tourism website has collected information about gay-friendly lodging and attractions, as well as links to information about pride festivals and other LGBT (lesbian, gay, bi-sexual, transgender) resources."

Ohio Dems initiate push for marriage equality in the state: "Columbus City Council President Andrew J. Ginther and Franklin County Commissioner John O'Grady are two of the three chairmen of Ohio Leaders for Freedom to Marry. The third leader is former Cuyahoga County Commissioner Tim Hagan."

Jake Gyllenhaal introduces Meryl Streep tribute at Berlinale Film Festival.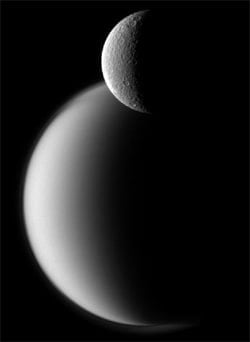 Saturn moons: Rhea (foreground) and Titan captured in new image.

Former Victorian premier and Hawthorn Football Club president Jeff Kennett says 5 percent of Australian Football League players are gay: "'I'm also quite sure within the AFL there are a number of young men who are gay, who keep that fact to themselves, worried about how they're going to be treated by their colleagues,' Mr Kennett told Adelaide radio station 5AA. Mr Kennett said out of a playing group of 800, he would be 'very surprised' if 40 or less weren't gay."

Washington radio host Bobby D gets death threat for making deal with Fred Phelps. "Yeah, someone threatened to blow us up."

Former Cher and Joan Rivers manager Billy Sammeth speaks out to Kevin Sessums about being fired by both of them.

Chris Brown's post-Grammy tweet: "HATE ALL U WANT BECUZ I GOT A GRAMMY. Now! That's the ultimate F-CK OFF"

Shawn Pyfrom returning to Desperate Housewives for final season.

Kellan Lutz flashes a big smile in Vegas.

Pet owners protest Romney dog abuse at Westminster Kennel Club show.

Lesbian rapper Syd the Kid: "…a lot of people take things out of context, and you've got to understand that there is a difference between saying, 'Hey, you faggot' and 'Hey, faggot.' When Tyler says 'faggot,' he's not referring to gays, he's referring to lame people. And in our vocabulary, that's what the word 'faggot' means. I'm not offended by the word 'faggot' — and I am one."

Violence Against Women Act becomes partisan issue after Chuck Grassley objects to inclusion of gays, immigrants: "The objections, led by Sen. Charles Grassley (R-Iowa) and a few conservative organizations, are not over the VAWA as a whole, but over a few new provisions in the reauthorization — specifically, protections for LGBT individuals, undocumented immigrants who are victims of domestic abuse and the authority of Native American tribes to prosecute crimes. The Leahy bill enumerates protections for LGBT victims of domestic violence, forbidding discrimination on the basis of sexual orientation or gender identity by VAWA grantees.