Dallas Mayor Mike Rawlings refuses to budge on endorsing marriage equality.

More "ex-gay" looniness from pillow-beater Richard Cohen and PFOX's Greg Quinlan.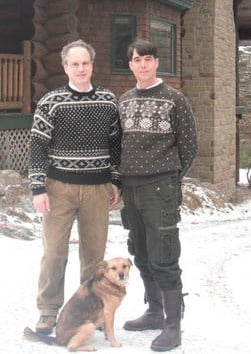 Gay Nova Scotia couple awarded largest defamation damage award in Nova Scotia history ($425K) from Mississippi blogger who targeted them in a campaign of homophobic harassment.

Rosanne Barr announces run for President.

Edmund White recommends five novels where beautiful writing and gay themes come together.

Mariah Carey X-Factor rumors swirl.

Ellen and Daniel Radcliffe make $5,000 Super Bowl bet to benefit the Trevor Project. Radcliffe: "I am a Giants fan. I was christened a Giants fan when I arrived in NY. I did Equus there. The first time. But it was this year I really got into it."

Utah lawmakers consider LGBT anti-discrimination bill, for fourth consecutive year: "The bill sponsored by Sen. Ben McAdams, D-Salt Lake City, would protect gay, lesbian and transgendered people from losing a job or housing. Senate Bill 51 would also allow people to freely participate in political activities outside of their work without fear of retribution. A committee hearing on the bill, introduced Wednesday in the Senate, will likely happen early next week. McAdams said even if the bill fails to get out of committee, it is still a success after discussion of the bill was stymied by Republicans last year."

Brad Pitt's favorite word is "Daddy" and his favorite curse word is, um….

David Furnish won't be watching Madonna's Super Bowl show.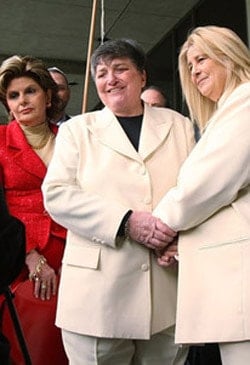 California marriage equality activists Robin Tyler and Diane Olson to divorce. "'It's a divorce, not a gay divorce,' said Tyler, 69, the CEO of Robin Tyler International Tours and Cruises for Women.'We had a very successful, happy relationship for a long time.' Tyler said she filed for divorce on Jan. 25, 3½ years after the couple wed on June 16, 2008. A family law hearing is scheduled for Feb. 27 in Los Angeles."

American Independent: How NOM is shilding its donors from Minnesota voters.

Warren Buffett will joke about a lot but he draws the line at proposing to a man.

Prisoner adds hidden pig to Vermont police car license plates: "State officials Thursday pointed to the failure of the quality assurance office within the Vermont Correctional Industries Print Shop in St. Albans to detect a prisoner-artist's addition made four years ago to the traditional state police logo. A spot on the shoulder of the cow in the state emblem was modified into a pig."

Gay UK church attendant horrified by sexual assault charge from female parishioner: "I would have no reason to touch her breasts, no wish to touch her breasts."

VIDEO: Ab Fab's Pats and Eddy do some real-life modeling.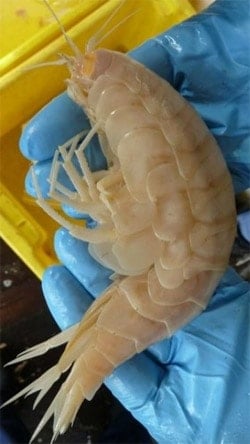 Massive crustaceans pulled from ocean depths near New Zealand.

Susan G. Komen foundation teams up with handgun manufacturer to offer pink gun.

McGill University has Canada's first gay frat and it's causing controversy: "While some might have thought that would sufficiently encompass transgendered individuals who consider themselves male, McGill's main LGBT group, Queer McGill, wasn't happy when it saw the frat's literature. Queer McGill thought the language separating 'males' and 'those who identify as male' implied that transgendered individuals were somehow not real men. They were 'just pretending to be men,' explained Queer McGill administrator Elyse Lewis, 20."

Gay candidate faces tough battle Sunday in Finland run-off presidential election,

Police investigating possible anti-gay hate crime on Boston train: "The incident took place at 10:30 p.m. on Monday night as the 48 year-old male victim was a passenger on a Mattapan-bound high-speed trolley in the vicinity of Butler Street station. According to MBTA Police, the two men 'assaulted the victim while berating him with racial and homophobic slurs.' The two suspects— who have not yet been identified or caught— allegedly tried to pull the victim off the trolley to continue the assault."