Openly gay Idaho lawmaker Nicole LeFavour discusses decision to leave politics.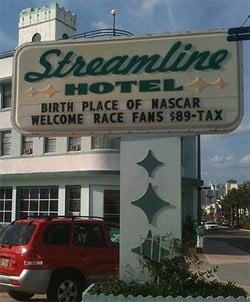 Birthplace of NASCAR now a gay bar: "Friday, two days before the 54th running of France's baby, the Daytona 500, the lobby of that same hotel, now dusty and worn, was filled with a combination of cheap NASCAR memorabilia and a line of drag queens set to sing and shake to a raucous crowd of almost exclusively male patrons gathered inside the hotel's racing-themed bar."

Actress Sean Young arrested at Oscars.

Orange County Congressman Dana Rohrabacher responds to taunts on Twitter: "I'm happy. Not gay."

The Nebraska Heritage Coalition, a group of 214 churches and anti-gay pastors, took out a full-page ad in the Sunday Omaha World-Herald opposing Councilman Ben Gray's reintroduction this week of his antidiscrimination ordinance, which failed in 2010 on a 3-3 council vote. I wrote about Gray's legislation last week. Check it out here.

Salon: Trans teen Jazmine Khan turns to YouTube.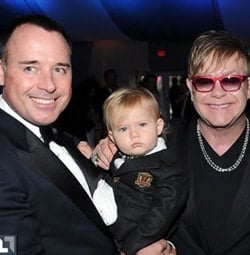 Elton, David, and Zachary party after Oscar.

Elton John praises UK gay activist Peter Tatchell: "You've never said anything hateful about anybody, you've just told the truth. And you never condemned anybody – well you have – but you haven't done it with hate.."

Officials: assassination attempt on Vladimir Putin foiled. "Two men behind the plot were arrested in the Ukrainian city of Odessa. Reports suggest the pair were planning a mine attack on the Russian president (at this point almost certainly Putin) and his motorcade in Moscow sometime after the March 4 election."

HHS Secretary Kathleen Sebelius talks NC anti-gay amendment, Obama reelection at HRC event in Charlotte: "She suggested in her 14-minute speech at the Charlotte Convention Center that gays, lesbians and other Obama backers in this key swing state use the May 8 vote on the amendment as a sort of practice run for the effort needed in November to keep North Carolina's 15 electoral votes in President Barack Obama's column."

Gerard Butler goes from rehab to red carpet.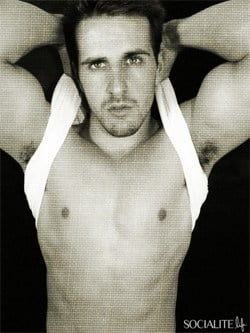 Male model fix: Vincent Neilson.

Oklahoma City undercover police targeting men for sex in public parks.

Alum unhappy with all the lesbians attending Smith College these days. "I can tell you that the days of white, wealthy, upper-class students from prep schools in cashmere coats and pearls who marry Amherst men are over. This is unfortunate because it is this demographic that puts their name on buildings, donates great art and subsidizes scholarships."

Frank Rich on past liberal opposition to marriage equality: "In the outpouring of provincial self-congratulation that greeted the legalization of same-sex marriage in New York, some of the discomforting history that preceded that joyous day has been rewritten, whitewashed, or tossed into a memory hole. We—and by we, I mean liberal New Yorkers like me, whether straight or gay, and their fellow travelers throughout America—would like to believe that the sole obstacles to gay civil rights have been the usual suspects: hidebound religious leaders both white and black, conservative politicians (mostly Republican), fundamentalist Christian and Muslim zealots, and unreconstructed bigots. What's been lost in this morality play is the role that many liberal politicians and institutions have also played in slowing and at some junctures halting gay civil rights in recent decades."