Monkees lead singer Davy Jones dies of heart attack at 66.

Vote on Tennessee's 'Don't Say Gay' bill delayed for at least three weeks.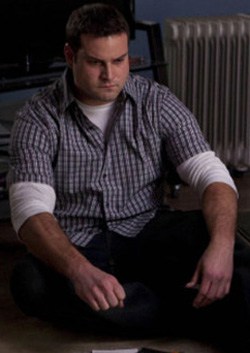 Trevor Project sees record web traffic after Glee gay suicide episode.

Watch Lindsay Lohan's SNL promos.

Washington Governor Chris Gregoire apologizes for long personal journey on marriage equality: "I apologize that it took me so long. I feel better about my head and my heart than I have in seven years. But it took me time. I regret that it took me that much time, but it just did."

U.S. Senator Jeanne Shaheen (D-NH) backs marriage equality plank in DNC platform.

Senate Democrats condemn Republican obstruction of judicial nominees, including gay nominee Michael Fitzgerald.

Northeastern University denies Chick-fil-a a spot on campus over donations to anti-gay groups: "SGA Executive Vice President Will Pett told The Huntington News the 'administration wanted the Senate to pass a resolution before next week's spring break so the issue could be resolved immediately.' He then brought it up as 'emergency business' — which required two-thirds majority to pass — and the senate decided not bring the eatery to campus."

Zachary Quinto and Benedict Cumberbatch face off on set of Star Trek 2.

Broke with Expensive Taste: Azealia Banks to release debut album in September.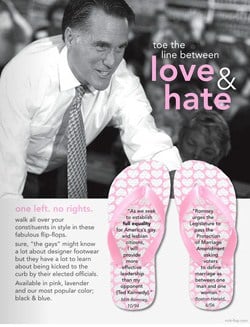 Mitt-Flops: This summer's Republican footwear.

Actress Sophia Bush speaks out for marriage equality: "When we're talking about the '60s, when my best friend couldn't drink out of the same water fountain as I can because his skin is a different color than me … now, you're talking about a different best friend of mine who can't get married even though I could get married seven times in my life and he can't do that because he is a different sexual orientation than me?! That's absolutely a civil rights issue."

Maine Senator Olympia Snowe won't seek reelection. Neither will California closet case Congressman David Dreier.

National Association of Theatre Owners threatens The Weinstein Company's Bully movie: "In the letter, NATO president and CEO John Fithian said he would 'have no choice but to encourage my theater owner members to treat unrated movies from The Weinstein Company in the same manner as they treat unrated movies from anyone else. In most cases, that means enforcement as though the movies were rated NC-17 — where no one under the age of 18 can be admitted even with accompanying parents or guardians.'" Trailer.

Zac Efron is big in Brazil.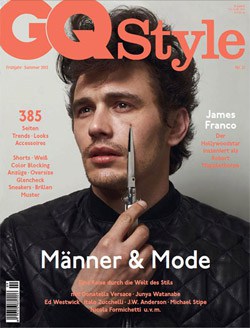 James Franco covers GQ Style Germany.

Chart: Family Equality Council vs. Family Research Council.

LGBT alums of Bob Jones University have their own website.

Resentment at West bolsters Uganda anti-homosexuality bill.

Africa's first gay billboard (for Mr. Gay World) unveiled.

FLASHBACK: Newt Gingrich asked to ban Liz Taylor's 'Obsession' perfume.

Zambian leaders express anger at UN directive to respect the rights of LGBT people: "Law Associations of Zambia vice-president Martin Musaluke argued that it was unattainable to recognise gay rights, because homosexuality was prohibited in the country and people convicted of the offence were liable to face stiff punishment. 'Having sexual intercourse with a person of the same gender is considered to be an act against the order of nature,' Mr Musaluke said."