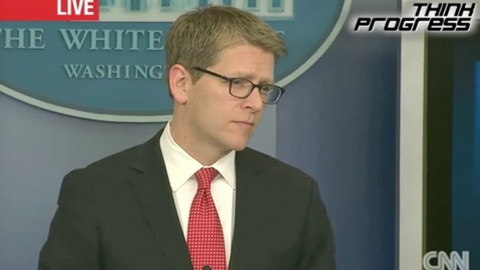 Press Secretary Jay Carney was asked if the White House had any official response to today's ruling upholding the strikedown of Proposition 8.
Said Carney:
"I don't have a comment on litigation in general and in this litigation to which we are not a party.. Beyond that, I can say that the President has long opposed, as you know, divisive and discriminatory efforts to deny rights and benefits to same-sex couples."
Watch, AFTER THE JUMP…
UPDATE: Chris Johnson has an update on the White House briefing:
A total of six news outlets asked Carney about marriage and the Proposition 8 decision: Reuters, the Wall Street Journal, NBC News, the Huffington Post, American Urban Radio and the Washington Blade.