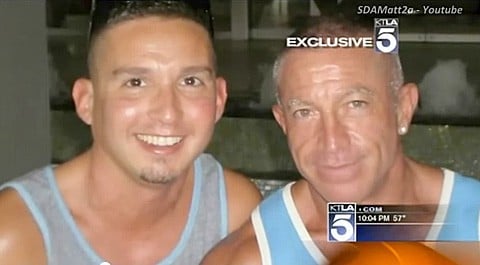 Retired police officer Dennis Jay Mayer and his partner, John Robert Hart, the gay couple arrested on the Atlantis Cruise ship in Dominica are speaking out about their experience, KTLA reports.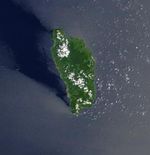 "I'm not going to implicate myself one way or another, but we were charged with being naked on the balcony," he said.
A photo shows Mayer and Hart, under police escort, being led from court to go to a bank to withdraw money for their fine, as a crowd of residents watched. "I've never seen something like this," Mayer said. "I've never seen people chanting and protesting in the street. It was amazing."
Mayer and Hart have been together 17 years, and told the station "We weren't trying to put on a show for people." Mayer says the judge called them "rogues and vagabonds and authorities wanted to have them medically evacuated to determine whether or not they had engaged in anal sex.
The charge of "buggery" (sodomy) was dropped. Mayer and Hart say they were taunted all night long in a jail cell with no light, no water, and no toilet.
Watch, AFTER THE JUMP…