GOP candidates react to the death of Andrew Breitbart.

PPP Poll: Tammy Baldwin leads all Republicans in Wisconsin U.S. Senate race.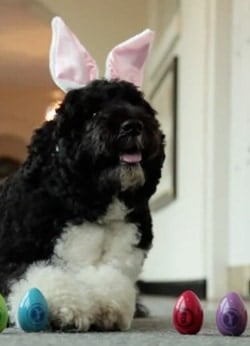 Gay families, White House Easter Egg Roll lottery opens today.

VIDEO: Matt Lauer has awkward conversation with Zac Efron about dropping his condom on the red carpet.

White House Press Secretary tight-lipped on executive order on LGBT workplace discrimination: "I unfortunately will give you the unsatisfying answer that I don't have any information for you on any executive order that the president may or may not intend to issue in the coming months."

Mad Men, Hamm return.

Patrick Burke, the son of Toronto Maple Leafs GM Brian Burke and brother of the late Brendan Burke, talks about the new charity he's launching this Sunday called the You Can Play project during the Bruins-Rangers game on NBC.

Justin Bieber turns 18, gets $100,000 electric car on Ellen.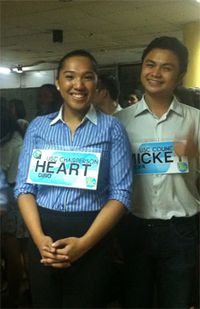 Trans student makes history at the University of Phillippines: "Diño ran on a platform of 'zero cases of gender discrimination and sexual harassment and zero tolerance for fraternity-related violence.'"

Family Research Council's Peter Sprigg defends "ex-gay" group handing out flyers at public school in Maryland: "The most defamatory accusation about the PFOX flier is that it is 'anti-gay.' This is simply false. The flier declares, 'PFOX supports tolerance.' That means tolerance for all – homosexuals and ex-homosexuals. Apparently for some people, 'tolerance' is a one-way street."

Court rules against activists challenging Malaysia's ban on a gay arts festival: "High Court Judge Rohana Yusuf ruled Thursday in favor of government lawyers who said police were empowered to declare the ban. Festival organizers said they would appeal the verdict."

Tobey Maguire arrives in L.A., very thin.

Taylor Kitsch gives good face at GMA.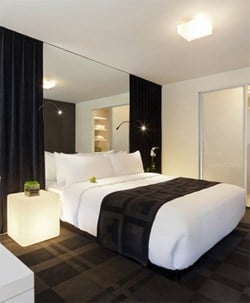 Gay hotel opens its doors in NYC. "Reisner said he drew much of his inspiration from both Ian Schrager and André Balazs, whose elegant hotels with cutting edge décor are very gay friendly. The OUT NYC, Reisner said, is similar in conception and style, but is a gay hotel that is very straight friendly. By marketing it as a 'straight-friendly'urban resort, it sends the clear message that the property welcomes gays as well as straights, and tourists as well as locals, he said."

Irish SOPA signed into law: "This happened despite widespread protests in Ireland against the bill."

"Do My Thing": Estelle and Janelle Monae team up for new track.

Police probe death of gay man in SF's Mission District: "Richard Sprague, 47, was found dead in the 100 block of Julian Avenue, between 15th and 16th streets, Sunday, February 19. Police say that he cried out for help but nobody reported finding Sprague until about 7 a.m., hours after the incident appears to have started."