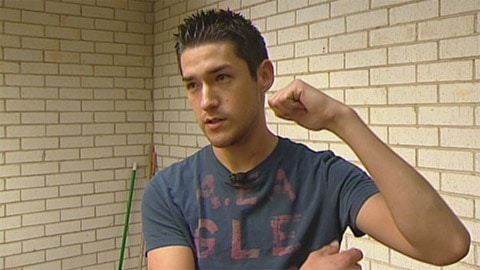 Lloyd Guerrero is speaking out about the attack on him by his 71-year-old neighbor Wanda Derby, who beat and tried to choke him with her cane, KHOU reports: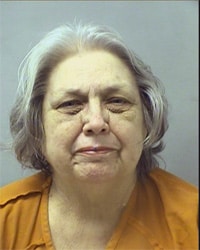 Police say she was angry Wednesday night and yelled derogatory terms for a gay man. Authorities say the victim, who is her son's roommate, had bruises on his throat and body.
 
"She was hitting and screaming and hitting and screaming and hitting and screaming," Guerrero said.
 
The two live next door to each other in the Ash Park Apartments in the 3200 block of Ash Park in Richland Hills. Guerrero said Derby had been posting off-color comments about him and his family for the last month or so on her Facebook page. He said she posted that he was homosexual, which he is, but he said he had not been open about it.
 
"This is completely private," he said. "It's not anything I would ever in a million years post randomly. I'm the same as everyone else." Derby's own son is about to move in with Guerrero, and police say that is what provoked the Wednesday night attack.
Watch the report and interview with Guerrero, AFTER THE JUMP…