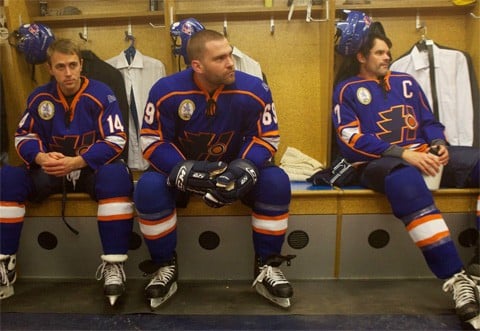 I had seen a few news items about Seann William Scott's upcoming hockey flick Goon (which is apparently the #1 movie in Canada right now) but had no idea its plot was kicked off with a homophobic slur incident.
Outsports reports: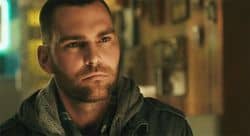 "Goon" is about Doug, a nice but not overly intelligent man, is working as a bouncer in a bar. One night he and his friend, Ryan, go to a hockey game where one of the hockey players, who ends up in the penalty box, gets irritated calling Ryan a fag. Doug does not like this because his brother is gay and when the hockey player attacks Ryan, Doug steps in and beats the hockey player.
Have any Canadian readers seen it?
The film's trailer, AFTER THE JUMP…