Newt Gingrich pledges federal marriage amendment to defy gay rights "chaos".

Adam Lambert covers Fault.

Who wouldn't want to see the royal princes William and Harry cavorting nude in a locker room, even if it's just a fantasy.

Congressman challenges Family Research Council's campaign against the Girl Scouts during a committee hearing.

Prop 8 plaintiffs ask 9th Circuit to deny full court review: "Responding to the Feb. 21 decision by the proponents of Proposition 8 to seek expanded review from the U.S. Court of Appeals for the Ninth Circuit in the appeal of Perry v. Brown, the plaintiffs challenging California's Proposition 8 today told the court it should deny the proponents request because 'the panel decision reflects a straightforward application of settled Supreme Court precedent and does not conflict with any decisions from this Court or any other court of appeals.'"

Equality California board nixed proposal for 2012 ballot repeal of Prop 8 by one vote.

Janet Jackson turns down judge job on X Factor.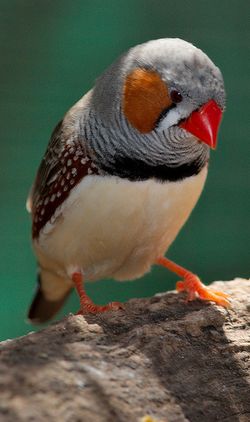 Zebra finch study shows they're here, they're queer, get used to it: "The last result from this work is little short of astounding.  Once male-male partnerships had been established, females were reintroduced to the experimental cages in order to assess whether they had the power to 'break up' the homosexual couples.  It turns out that females could do little to tempt males out of their same-sex partnerships; males remained faithful to their homosexual partners regardless of the presence of extra females!"

Montrose, Colorado man killed wife's girlfriend, then turned the gun on himself: "A man distraught that his wife had left him for a woman, executed his wife's lover with a shotgun as his four children watched in horror from inside the home, according to a relative of the victim."

Meth addict burns down one of Earth's oldest trees: "In January, the Department of Agriculture and Consumer Service initially suspected an arsonist, and also believed that lightning could have caused the fire. However, through Crimeline tips, they learned Barnes and a friend were inside the tree taking methamphetamine. Agents said Barnes took pictures of the fire and downloaded the images to her cellphone and computer. Officials said she showed people the images, and said 'I can't believe I burned down a tree older then Jesus.' Flames burned the tree from the inside out."

Thrilled to be on the right side of history.

Neil Patrick Harris' daughter enjoys the slots in Vegas.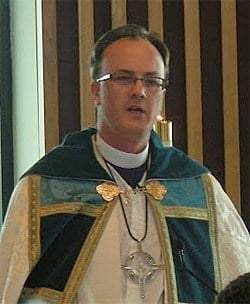 Episcopal Bishop of Alaska endorses Anchorage Equal Rights initiative: "It is in the spirit of striving for this baptismal identity in Christ that I extend my endorsement and prayers to you, and those who stand with you, in your ministry of seeking support for the Anchorage Equal Rights Initiative. The Baptismal Covenant, as expressed in our Prayerbook, calls us to strive for justice and peace and to respect the dignity of every human being."

Purdue University preparing to hire first director of gay and lesbian student services: "Students at the West Lafayette campus have long sought the creation of such a post, which other Big 10 schools have had for years. Indiana University, for example, created its GLBT Student Support Services office in 1994."

Rutgers dormmate testifies on helping Dharun Ravi set up webcam: "But during a long and withering cross-examination by Ravi's attorney, Steven Altman, Lokesh Ohja admitted to initially lying to investigators about his knowledge of the spying attempt. Ohja appeared to fight back tears at one point and hung his head after admitting lying to investigators by saying he didn't help set up the webcam because he thought his 'college career was over.'"