Designs for the third section of NYC's High Line park have been unveiled.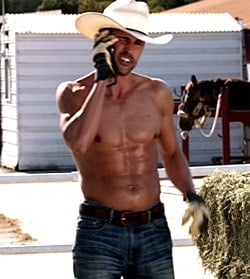 GCB's gay lover Denton Everett speaks. "I read four times before landing Booth, driving back and forth from Oklahoma City and Dallas, where we shot the pilot. What's funny is that when we got picked up after shooting the pilot, they'd never seen me without a shirt. So thankfully I kept in shape."

VIDEO: Woman dumps drum kit, starts having long distance relationship with the Statue of Liberty.

Photo: Kylie Minogue rehearsing for "Anti Tour".

James Franco experimental film to screen at Tribeca Film Festival: "Francophrenia is the result of Franco's collaboration with filmmaker Ian Olds on the set of General Hospital, based on dry footage of the star wandering the small backstage area, talking to cast members and crew. Franco, however, narrates with an increasingly psychotic tone, soon creating a sort of meta-thriller that offers three layers of the actor: the character, the man and the confusion of the two."

Tom Brady should wear glasses more often.

If you live in Garden City, NY and you want to meet Kellan Lutz, it's your lucky day.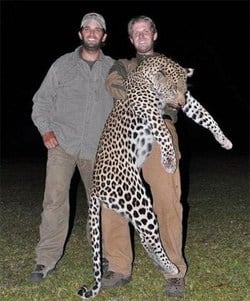 Sick: Donald Trump's sons hunt African game. VIDEO. Trump Jr. says he's proud: "I can assure you it was not wasteful…"

HHS considers "alternative donor deferral criteria" for gay men wanting to donate blood: "The department's goal 'is to conduct a … study, in which MSM who meet specified criteria would be permitted to donate blood, with additional safeguards in place to protect blood recipients during the course of the study.'"

NY Post: MTA worker sues, says co-workers joked about killing gays. "Kill them f–kers dead," one of Reginal Jenkins' cruel colleagues sang to him as others laughed, the suit says. 'It was crazy,' Jenkins, 40, told The Post. 'I was scared.'"

UK gay dads open surrogacy center for same-sex couples: "Barrie and Tony Drewitt-Barlow hit the headlines 12 years ago when they used a surrogate mother and an egg donor to father twins Aspen and Saffron. They now have five children and are sharing their surrogacy expertise with others."

Adam Lambert gets his leather on in Washington D.C..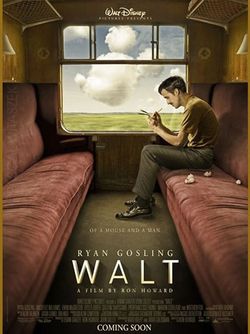 Fake poster for Ryan Gosling Disney biopic goes viral.

Total number of advertisers that have dropped Rush Limbaugh over "slut" remarks: 140.

Trial begins for Charleston man accused of beating his gay roommates – one to death, and the other unconscious: "Kanawha County assistant prosecutor Charles Miller told jurors that Carter lived with Forton and Dunlap off and on, but became increasingly suspicious that his gay friends were making advances on his wife, Kelly Tran."

'GCB' introduces 'White Marriage' to television viewers: "…there's this peculiar thing in the South called a 'white marriage,' it's an open secret, almost like the military's Don't Ask Don't Tell. Husbands and wives who grew up together and are from dynastic, wealthy families, and they decide to get married and have 'our little secret' and they won't talk about it. Bobby said he was always fascinated by that dynamic. I was very naive. I thought it was something nobody did anymore and I've since learned it's more common than we think."