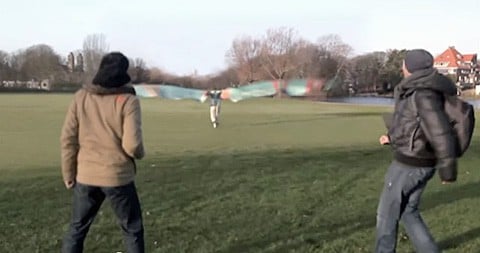 Who hasn't at one time imagined what it would be like to be a bird?
Dutch mechanical engineer Jarno Smeets designed the wings himself, Gizmodo explains:
Smeets developed the wings over an eight-month period. They use a special motion mechanism built around an Android phone and Nintendo Wii controllers. His system allows him to literally start flapping his arms to take off and keep flying.
Like a modern Leonardo da Vinci, Jarno's took notes from nature. His inspiration was the albatross, which he closely observed to learn his takeoff technique.
Check out his flight, AFTER THE JUMP…