AP: Obama faces election year bind on gay marriage.

Circl.es is a new dating site in which your Facebook friends are invisible to you.

Catholic Church forces college to cancel Vicki Kennedy as commencement speaker.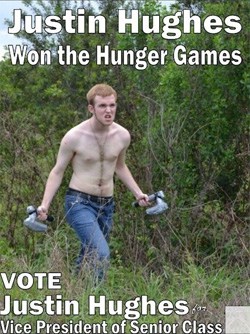 High school student's winning campaign posters.

Kate Winslet rips "My Heart Will Go On": "I wish I could say, 'Oh listen, everybody! It's the Celine Dion song!' But I don't, I just have to sit there, you know, kind of straight-faced with a massive internal eye roll. [It makes me] feel like throwing up."

Poll shows narrow margin want repeal of Maryland marriage equality: "Released on Wednesday by OpinionWorks, an Annapolis-based polling firm, the survey shows that 43 percent of the respondents favored overturning same-sex marriage, against 40 percent who want to uphold the law."

Queen Elizabeth gets a facelift.

NOM Starbucks boycott is a big FAIL: "'We're not seeing any impact,' says Starbucks spokesman Zack Hutson. If anything, NOM's attack has endeared Starbucks to the public and sends a message to Fortune 500 companies that defending gay rights is safe political ground."

Joe Manganiello says "people really have no idea what they're in for" with Magic Mike.

Gosling guns.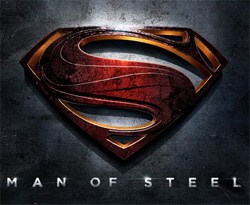 Superman has a new logo.

Six boys in Phillippines barred from graduation for simulating kisses in posting them to Facebook. "The photos, for the officials, were 'damaging' to the reputation of the Catholic institution. But one of the students said it was only a camera trick and done for fun's sake. 'We tried to explain that those were just camera tricks, but they did not listen to us,' one of the students said."

NYC LGBT students visit DC Comics: "A group of students and chaperones from the Hetrick-Martin Institute, home of the Harvey Milk High School for LGBTQ students in New York, came for a tour of the DC Comics' New York office as part of a "Break Out Day" event organized by the various LGBTQ organizations in each department of Time Warner. The students started with breakfast, sharing their stories and hearing about the positive experiences from some of DC's diverse staff."

Dev and Enrique Iglesias show off their "Naked" video.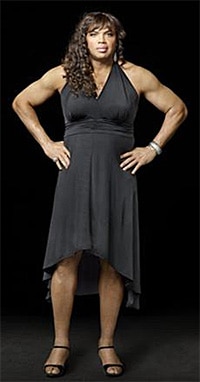 Charles Barkley dons drag for Weight Watchers.

Price is Right model mocks gays.

Mother of gay son rips Rick Santorum over pink bowling ball remarks: "Our sons should grow up to be strong and caring men. Our daughters should grow up to be strong and caring women. A gay man is not less of a man. A straight man that likes pink is not less of a man."

The next British boyband?

New German roller coaster looks intense.

Odd blood: Serodiscordancy, or life with an HIV-positive partner.

L.A. entertainment hotspot The Ivy sued for HIV discrimination: "Martinez, who worked for The Ivy for five months, claims he was fired after testing HIV-positive and asking for accommodation due to the adverse side effects of his new antiretroviral medications."

Trail set for two Long Beach men charged with Halloween hate crime in Long Beach: "Defendants Marquise Anton Lucas, 19, and Sierus Lamar Dunbar, 27, are each charged in the attack, which took place at about 8:15 p.m. near Fourth Street and Cherry Avenue, just west of The Gay and Lesbian Center of Greater Long Beach. Witnesses said the two victims, one of whom is 52 years old and the other who in his 60s, were assaulted after they left the Center and after walking past Lucas and Dunbar, who yelled out a derogatory name for gays."