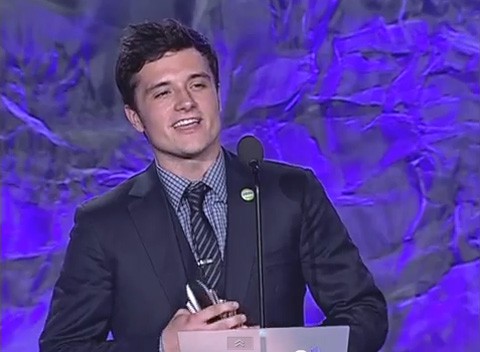 Hunger Games star Josh Hutcherson accepted GLAAD's Vanguard award over the weekend and talked about his two uncles who died of AIDS-related causes. He also talked about his work on behalf of the Straight But Not Narrow campaign, and expressed his weariness of having to use certain words to describe people.
Said Hutcherson:
"I'm so sick of saying the words gay and lesbian. Can we just — people. I'm so tired of that. One day I wnat my son to come home from school and be like, I found this guy and I love him. And I'm gonna be like yes, you do, and that's okay."
Watch, AFTER THE JUMP…
In other news, Hutcherson named his dog after Ryan Gosling.