The NYC Gays.

Obama using more executive orders, except on gay rights.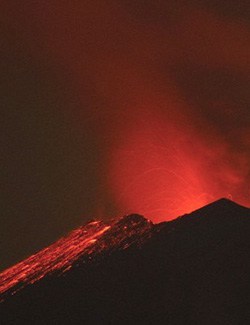 Volcano near Mexico City preparing to blow? "Popocatepetl is located about 34 miles (55 kilometers) east of the capital, Mexico City. More than 30 million people live within sight of the volcano. In an increase of activity the volcano registered '62 expulsions of medium intensity, with the emission of water vapor, gas, ashes and glowing rocks,' between Thursday night and Friday."

Male seahorse shows Octomom how it's done.

Chris Colfer's Struck by Lightning a surprise hit at TriBeCa Film Festival: "The kid is nice, and he's going places."

Rob Lowe's DNA needs to be mined for anti-aging genes.

Russell Crowe will play Noah in a Biblical biopic directed by Darren Aronofsky.

Anti-gay and racial slurs found at University of West Florida: "This comes on the heels of two nooses being found on campus in less than a week. Some students who thought the hanging of the nooses was a bad joke say they now don't feel safe on campus."

Firefighters got Glee.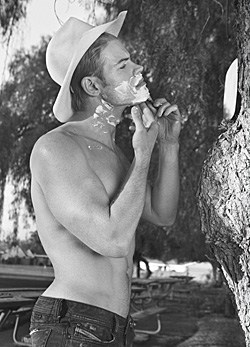 Trevor Donovan has a shave.

Gay Chairman of Walt Disney Rich Ross resigns over John Carter failure: "Budgeted at a reported $250 million — plus another $100 million or whereabouts in marketing expenses — John Carter has brought in $269 million worldwide ($200 million internationally), of which Disney will keep 40-50%, or somewhere around $120-$135 million. The studio will reportedly post a loss this quarter, ranging from $80 to $120 million."

Joe Jonas goes shirtless at Coachella.

Middle Tennessee State University may get gay fraternity: "Five MTSU students, initiated this month into the national Sigma Phi Beta gay and allied men's fraternity, said they are working to recruit more pledges to launch a full chapter on the Murfreesboro campus."

Michigan Methodist pastor says anti-gay religious beliefs are outdated: "I'd like to apologize for this teaching, just like we did with the teachings against women being ordained or people being able to own people. God is far more inclusive than we are.

I Wish I Never Met You: The video for Sam Sparro's new track.

50% of college graduates are un- or underemployed.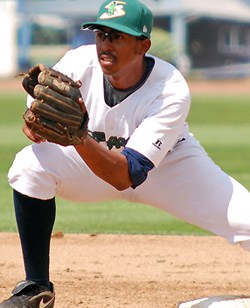 Minnesota Twins prospect Reggie Williams, doesn't hate gays, just wants to know why there are so many of them, and doesn't want to see the 'abomination' in public.

University of North Carolina at Chapel Hill's College Sport Research Institute panel: Things better, but not perfect, for LGBT athletes.

Gotye hated Glee's cover of his song "Somebody That I Used to Know": "They did such a faithful arrangement of the instrumentals but the vocals were that pop Glee style, ultra-dry, sounded pretty tuned and the rock has no real sense. Like it's playing to you from a cardboard box…It made it sound dinky and wrong."

New Zealand lesbian couple ejected from Wellington bar for kissing: "In an open letter on her Facebook page, Rebekah Galbraith said she was kicked out of Public, on Courtenay Place, at about 2:50am on Sunday when a male staff member spotted her kissing her girlfriend goodbye. Ms Galbraith said the man walked over and told them they would need to leave immediately, justifying the move as an order from his bosses."