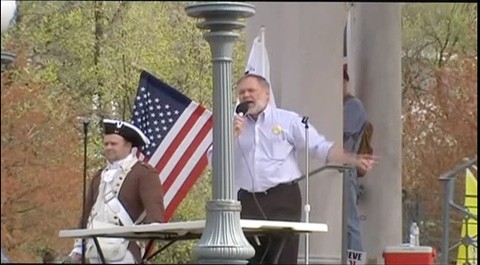 Yesterday I linked to Scott Wooledge's excellent DailyKos write-up of this event in my round-up. But here's some excellent video of the event as it unfolded, with anti-gay Christianist evangelist Scott Lively and MassResistance's Brian Camenker, both leaders of hate groups designated by the SPLC, as they take the podium to trash gays.
Hats off to the activists protesting this event.
The clip also features a brief interview with Lively, in which he is asked what's the downside to same-sex marriage, and responds, "fire and brimstone raining from Heaven."
Watch, AFTER THE JUMP…
(via good as you)