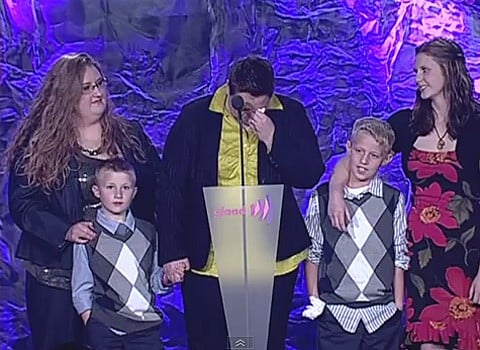 Jennifer Tyrrell, the Ohio den mother who was removed by the Boy Scouts two weeks ago after the local district council learned she was gay, gave a powerful and emotional speech at the GLAAD Awards in Los Angeles over the weekend with her partner Alicia Burns, and her children by her side.
Watch, AFTER THE JUMP…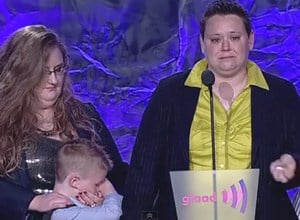 Tyrrell, whose trip to Los Angeles was her first time on a plane, said that "we couldn't imagine that we would be here."
Of the Boy Scouts' rejection, she said:
"There was an outcry from the parents who were beside themselves about this and the total disregard that I have to tell my 7-year-old son that his mother can no longer participate in his scouting adventures. Cruz wasn't raised to discriminate. He doesn't understand. I taught all my scouts, just accept people for who they are. I hope that my story will help other kids and parents stand for these values."

Added a tearful Tyrrell:
"One of my parents texted me a few days ago and said, 'I want to thank you for bringing awareness to my prejudice. I'm ashamed of the way I used to feel about gay people.' And I thought to myself, 'if that's the only person that I have changed, then that's huge.'
A petition on Change.org has more than 118,000 (as of this posting) signatures demanding Tyrrell be reinstated. Josh Hutcherson, Jesse Tyler Ferguson, Glee's Max Adler and Grant Gustin were among the celebrities who showed support for the petition, which asks the BSA to end their long-held policy that forbids lesbian, gay bisexual and transgender (LGBT) youth and gay LGBT leaders from participating in scouting.
Organizations including the Girl Scouts of America, the Boys & Girls Clubs of America, as well as the 4H Club all welcome LGBT kids as well as LGBT adult leaders.
Watch Tyrrell's speech, AFTER THE JUMP…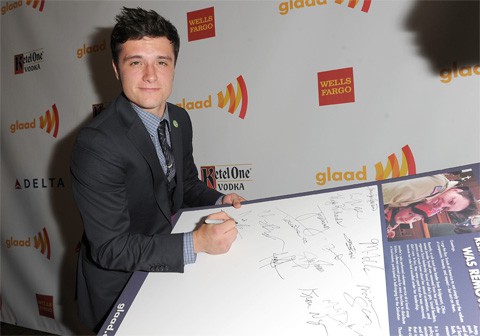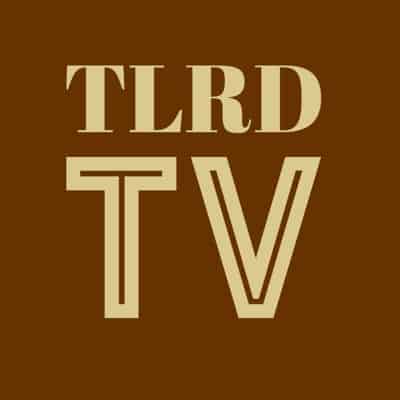 Sign the petition HERE.