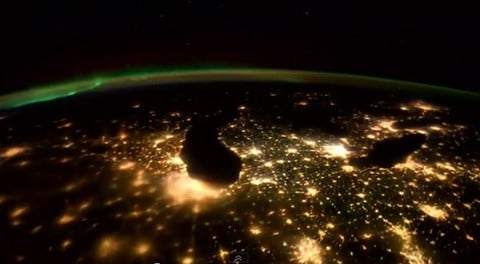 A stunning series of time lapse sequences photographed by the Expedition 30 crew aboard the International Space Station. Set to the song "Walking in the Air," by Howard Blake.
Watch, AFTER THE JUMP…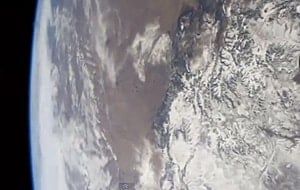 In related news, you may soon be able to view a streaming video from the ISS live.
If a startup called Urthecast has its way, you'll soon be able to replicate that experience from your computer, thanks to HD cameras mounted on the station to stream near real-time video of Earth 24 hours a day, seven days a week. It will be the first-ever HD streaming video feed of Earth from space, and will let viewers discern objects as small as one meter wide.
The company's cameras are being built right now, says co-founder Scott Larson, and will be completed in early summer. Then they'll be shipped to Russia, where the Russian Federal Space Agency will schedule them for transport to the station. Larson says the system should be fully up and running early next year.
The cameras will continuously film Earth as the station orbits the planet about 15 times per day. Footage will be downlinked to ground stations, then immediately streamed via Urthecast.com. Larson expects to provide footage every second for five to ten years.
More on this in a separate video, also AFTER THE JUMP…