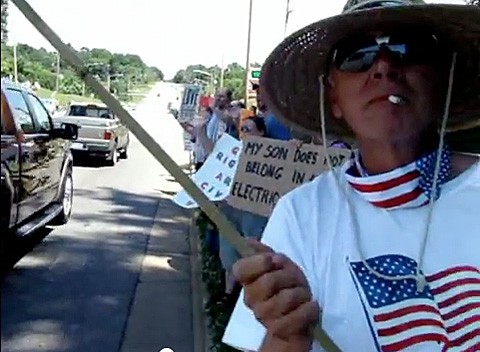 Videos, AFTER THE JUMP…
More than 2,000 protesters came out from all over the country to protest Providence Road Baptist Church Pastor Charles Worley, whose Mother's Day sermon in which he suggested gays and lesbians should be fenced in and killed went viral last week, the Hickory Record reports.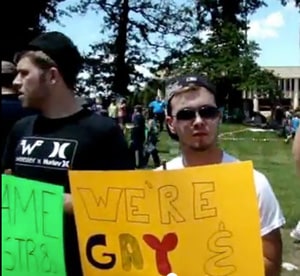 The protestors came out in force to bring a message of love and acceptance. Their signs bore bold statements like, "Jesus had 2 dads and he turned out just fine." And "I am a gay, moral, conservative Christian."
Sheriff's deputies and Newton police officers kept the peace as the protestors stood by the side of the road and cheered every time a car drove past and honked in approval.
A vocal group of more than 50 counter-protestors were on hand to support Worley and his church. They too had signs with slogans like, "Sodomites are vile, unnatural and worthy of death. Romans 1:21-32." And "Gay pride is why Sodom got fried."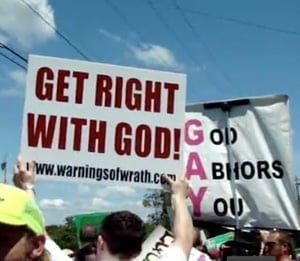 The Charlotte Observer reported the crowds were slightly smaller:
About 1,200 people came from across North Carolina and other states Sunday to protest a Maiden preacher's recent anti-gay sermon. Beyond the protest, many said they wanted to support each other after a demoralizing ballot defeat and to show the nation that many people in North Carolina support gay rights. Some even came to declare their sexuality publicly for the first time.
There was also a reported arson attempt on Worley's church on Friday night:
Catawba County Sheriff Coy Reid said about 50 law enforcement personnel patrolled during the protest, and there were no arrests. The Sheriff's Office, however, did issue at least one warning citation to a counter protestor for violating the noise ordinance.
"With this many people, it went pretty well," said Reid.
Reid told NewsChannel 36, the Observer's news partner, that someone set fire to a power box at Providence Baptist Church on Friday. Reid said the fire marshal is investigating the incident, but there is no reason to believe the fire is linked to the protests.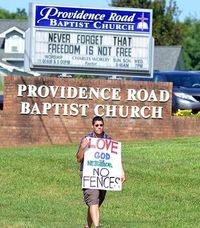 Worley, meanwhile, was greeted with a standing ovation by his congregation, the Hickory Record reported:
Church members and about 100 visitors from in and outside the area gave Worley a standing ovation when he approached the pulpit. A few members stood up from the pews and spoke out in favor of Worley as officers watched and intervened when one particularly longwinded member spoke.
The atmosphere was a vocal and jubilant one. The sanctuary was mostly full, with the vast majority of the crowd singing and crying out in joy. Many threw their hands up in praising the Lord and in support of the pastor.
"I appreciate all the support," Worley said, buoyed by the loud cheers and applause of the congregation.
Barely touching on the subject of his May 13 sermon that sparked the controversy, Worley did not apologize. "I've got a King James Bible," Worley said. "I've been a preacher for 53 years. Do you think I'm going to bail out on this?"
Instead, Worley focused on being proud of the Bible. "Everything I do, say, or preach, I believe in this book," he said.
Watch a video and two news reports on the protest, AFTER THE JUMP…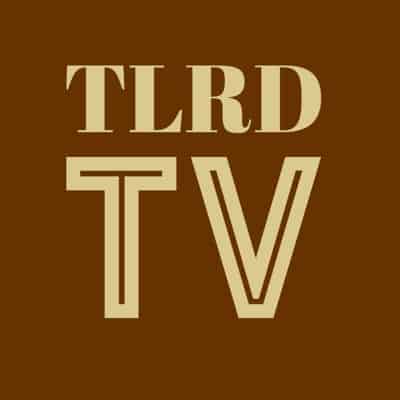 Local news:
Local news: