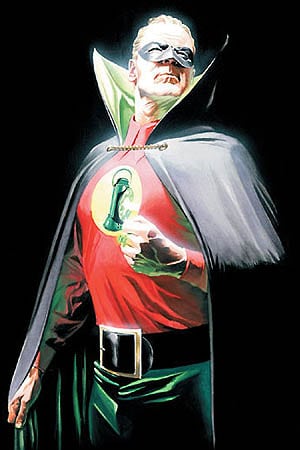 Comics blog Bleeding Cool says that the DC Comics superhero set to come out of the closet is Alan Scott, aka Green Lantern.
I ran semi-sourced stories indicating that the character who DC Comics announced as being reintroduced to the New 52 DC Universe as a gay man, was Alan Scott, the original Green Lantern, who appeared in Earth 2 #1 briefly,
Well, at Phoenix Comic Con, I had a much stronger source confirm to me that, yes, it is indeed Alan Scott. On that basis I feel confident in calling it. Keep your Earth 2 #1 in good nick, and start queuing up for Earth 2 #2… right about now.