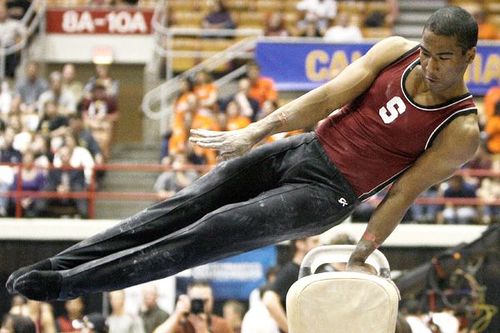 Gymnast Josh Dixon is closer to qualifying for the Olympics: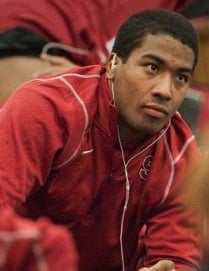 The Stanford grad took a big step toward that goal at the U.S. Men's Qualifier on Saturday in Colorado Springs, finishing second overall out of the 72 competitors. He also tied for wins in two events: floor exercise and high bar. It was a game-changing come-back performance for Dixon, who tore his Achilles tendon last spring.
And he'll be doing so as an out and proud gay man, as he's also now talking about his sexuality, Outsports reports:
If anything, the only homophobia he has encountered has been from within himself. He acknowledges he once felt internal pressure about being a gay man in what some label the "gay sport" of gymnastics. He didn't want to fall into a stereotype. But he's come to embrace it, and he says his sexual orientation now makes him stand out more at the elite level. While he stands out, he isn't the only one. Dixon knows of at least three more still competing in college, and he says he is not the only elite-level American gymnast who is gay.
One concern that remains is the judges. Gymnastics is one of only a handful of Olympic sports hand out medals based on the scores of judges. While some claimed figure skater Johnny Weir's perceived sexual orientation hurt him with the judges in the 2010 Winter Olympics, it certainly did not play a factor when Matthew Mitcham posted the highest-scoring dive in Olympic history in 2008.
When asked about the timing of this article and how it may affect his performance in the eyes of the judges or Olympic selection committee, Dixon had no fear.
Watch Dixon complete a pommel horse routine, AFTER THE JUMP…