The Human Rights Campaign, the National Gay and Lesbian Task Force, and other LGBT organizations in Washington D.C. were evacuated around noon today after a bomb threat, MetroWeekly reports: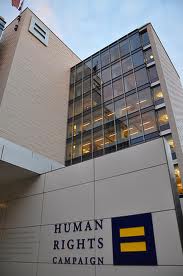 According to Fred Sainz, HRC's vice president for communications, the Los Angeles Police Department received an unspecified bomb threat against a ''national gay rights organization,'' which led the LAPD to notify the D.C. Metropolitan Police Department of the threat, which subsequently notified HRC and others.
An HRC email to staff quickly circulated among other groups, such as the National Gay and Lesbian Task Force, the National Black Justice Coalition and the Gay, Lesbian & Straight Education Network.
''In the utmost of caution we are evacuating the building so that the police can conduct a sweep using the bomb-sniffing dogs,'' that email, sent at 11:58 a.m., read in part. ''We need everyone to leave the building until further notice. We estimate that this will take at least an hour.''
The National Organization for Marriage denounced the threats in a blog post:
Apparently, the D.C. Police received a report of a potential bomb threat to the Human Rights Campaign and possibly other groups in DC. We want to be the first to denounce any threat against the person or property of any gay marriage advocate, including HRC. America should not be a place where people are afraid to voice their views on marriage whether pro or con.