Vidal Sassoon dead at 84.

Cool interactive Guardian feature: Gay rights in the U.S., state by state.

Connecticut Supreme Court: Employers liable for anti-gay harassment. "Connecticut law expressly prohibits discrimination based on gender, and Friday's ruling affirmed that workers may also sue employers for anti-gay harassment in the workplace."

Rep. Tim Huelskamp (R-Kansas) "will be offering an amendment to prevent this administration from arguing in court against traditional marriage."

Prince Harry in a penguin suit.

Out gay North Carolina State Rep. Marcus Brandon reelected.

Truvada may be the first drug approved for HIV prevention: "The Food and Drug Administration said Tuesday that Gilead Sciences' Truvada appears to be safe and effective for HIV prevention. It concluded that taking the pill daily could spare patients 'infection with a serious and life-threatening illness that requires lifelong treatment.' On Thursday a panel of FDA advisers will consider the review when it votes on whether Truvada should be approved as a preventative treatment for people who are at high risk of contracting HIV through sexual intercourse."

Photos: Lindsay Lohan on Glee.

Joe Manganiello photoshopped to death on Essential Homme.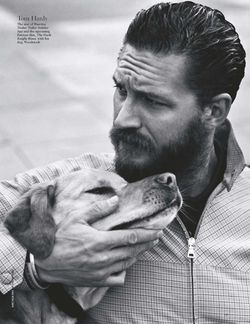 Tom Hardy and man's best friend in Vogue.

Minnesota' Grace Community UCC church struggles to keep doors open after taking the courageous step of becoming LGBTQ-affirming and -accepting: "When I spoke with White, he lamented that his church was so distracted by its financial woes, yet he emphasized how important he felt his congregation's position of equality was. It is a matter of justice, and that is something Oliver White is passionate about. He is also passionate about his church. It is a small beacon of hope in a pocket of despair. It is the heart of that small community."

It's a Dallas diva derby.

Cher rips Romney: "If ROMNEY gets elected I don't know if i can breathe same air as Him & his Right Wing Racist Homophobic Women Hating Tea Bagger Masters"

Joe Jonas to seek date on reality TV.

John Travolta hit with lawsuit from second masseur. Attorney says others may come forward. Travolta offers 'proof' he didn't grope the first one.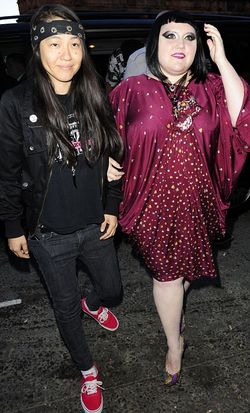 Gossip's Beth Ditto to marry girlfriend.

Republican Party of Greene County in Virginia wants an "armed revolution" if Obama is reelected.

Madonna accused of copying perfume logo: "RJ Williams, whose pieces have hung in the corridors of the Art Gallery of NSW and Museum of Contemporary Art, is taking legal action against US singer Madonna over what he claims is a breach of copyright. The 32-year-old says the 'M' symbol used on the singer's new Truth or Dare perfume, launched last month, bears too much of a resemblance to the symbol he has been painting and using on clothing for eight years and which he trademarked last year."

Why the Democratic Convention needs to stay in North Carolina.

Fallout of legislative implosion over Colorado Civil Union bill examined: "The bill's death also infuriated Tim Gill, a Democrat gay activist who has used his immense wealth to champion gay causes and get liked-minded candidates elected to state legislatures across the country, notably in Colorado. 'It is unfortunate that Republican leaders chose to ignore the many personal stories of committed, loving couples who simply want to be treated fairly under our laws," Gill, of Denver, said today in a statement. "Using parliamentary gimmicks to kill the civil unions bill does not represent the Colorado that we all know and love.'"