Church's banner opposing Amendment One stolen.

Gay Seattle news anchor Eric Slocum takes his own life.

Washington Blade pressures Facebook co-founder and North Carolina native Chris Hughes over claims of financial commitment to defeat Amendment One.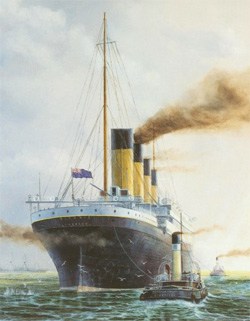 Australian billionaire commissions replica of the Titanic: "The new vessel is due to make its maiden voyage from London to New York in late 2016. The cost of the construction of the new vessel has not been revealed, a spokesman for Palmer told Australian media. 'Of course, it will sink if you put a hole in it,' Palmer said at a press conference. 'It is going to be designed so it won't sink. But, of course, if you are superstitious like you are, you never know what could happen.''"

Jake Gyllenhaal is a double-UILF.

California Assembly passes bill seeking optional sexual orientation information from contractors: "The measure, Assembly Bill 1960, would enable the owners of businesses that contract with the state to identify themselves as gay, lesbian, transgender or bisexual. It would not require them to do so. The Assembly vote was 47-24, with only one Republican supporting it."

Josh Hutcherson scores some whiskey with a fake ID.

Matt Bomer, Simon Halls make rare public appearance as couple.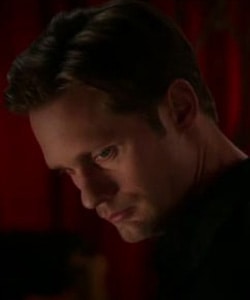 Alexander Skarsgard in a new True Blood promo clip.

Indiana Republican state Rep. Bob Morris has received just one donation since his outburst against the 'radical' Girl Scouts: "His latest campaign finance report filed this month shows he raised $5,000 between Jan. 1 and April 13 – all of which came from one donation from the Northeast Indiana PAC for Better Government."

Christian Louboutin debuts shoes named for gay rugby star Gareth Thomas.

I Am Yellow Peril: "Talking about race in the gay community shouldn't be such a bitchfest."

We're going to crash: Terrifying new details from the Air France 447 disaster. "The Airbus was soon falling through the night at 11,000 feet per minute, twice as fast as its forward travel. Only 45 seconds before impact Bonin blurted out that he had been trying to climb throughout the emergency, giving his colleagues the first indication of what had been going wrong."

New Exxon oil spill in Louisiana.

Tom Brady gets a fresh buzz.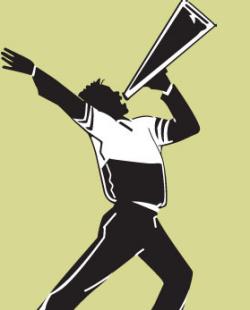 New U.S. All Star Federation competitive cheerleading rule requires males to be less "theatrical".

John Kerry asks DHS to stop deportation of married gay Pakistani national threatened by DOMA: "She is certain that if she is forced to return to Pakistan, her life will be in danger, not only because of her sexual orientation and her marriage to a United States citizen, but for religious reasons as well."

Former college volleyball coach says fear kept him from coming out of the closet.

House resists LGBT protections in Violence Against Women Act: "According to a House aide, the bill includes many of the VAWA reforms found in the Senate bill, and would boost grant money for sexual assault prevention programs and increase minimum prison sentences for some crimes. However, the measure does not extend VAWA protections to same-sex couples, nor does it expand the availability of visas for illegal residents who are victims of domestic abuse the way the Senate bill does."