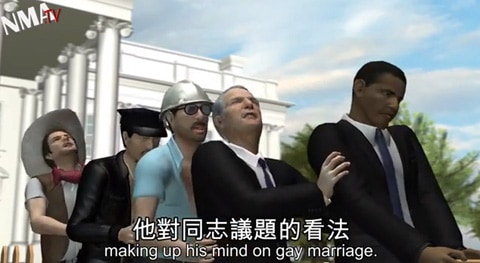 Taiwan's Next Media Animation is out with one of its typically insane videos which attempts to wrap up all the gay news that's out there — and as you know, there's a lot of it.
This one hits North Carolina and Amendment One, Glee, California's consideration of a ban on "ex-gay" therapy, Marcus Bachmann, and Obama's "evolution" on marriage equality, which they seem to think would be helped along with a heavy dose of the Village People.
Watch, AFTER THE JUMP…
Get all the Towleroad headlines first – follow us on Twitter @TLRD.