Gay marriage becomes issue in South Dakota congressional race: "Matt Varilek, one of two Democrats running for the party's nomination for the state's lone congressional seat, told a newspaper editorial board that he opposes gay marriage. That sparked a bit of an outcry."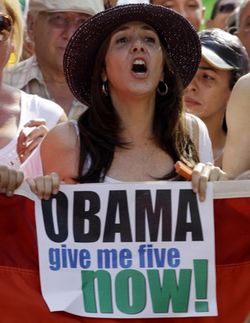 Mariela Castro receives U.S. visa to attend events in San Francisco and New York.

The John Travolta saga continues, with word that he tried to blow Jeff Conaway (Kenickie) in his sleep.

Clementi parents compare Tyler's death to Matthew Shepard's: "While the circumstances were different, the effect was the same."

World shakes and screams as J Lo considers leaving Idol.

Toronto Mayor Rob Ford makes surprise showing at International Day Against Homophobia flag raising: "Earlier in the day, Ford's staff said the mayor would not attend the rainbow flag raising due to prior commitments, but he showed up moments before the noon-hour event began and read a proclamation that says all of Toronto is behind anti-homophobia. After reading the proclamation and posing for photos with organizers, Ford hung around for a few minutes but left without commenting to reporters, as people continued to give speeches to the crowd."

Matt Bomer: My partner Simon Halls is "totally supportive".

Legalize Gay: Lourdes Leon wears her gay activism.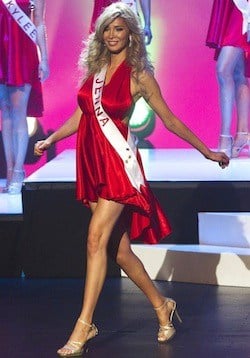 Trans contestant Jenna Talackova dominates swimsuit and evening gown portions of the Miss Universe Canada competition.

Mom: Why can't my child be different?

Texas teacher replaced after saying she's engaged to Jesus.

It's the Born This Way Foundation poster contest.

Outfest to open with Vito Russo documentary: "Among the subjects interviewed for Vito are Lily Tomlin, Armistead Maupin, Bruce Vilanch and Larry Kramer, whose landmark play about the early AIDS crisis, The Normal Heart, is getting a big-screen adaptation by Glee creator Ryan Murphy, with Mark Ruffalo and Julia Roberts attached. Outfest organizers also announced that the 16th annual Achievement Award will go to the Cecil B. DeMille of bad taste, John Waters, for having made a "significant contribution to LGBT film and media" with his taboo-busting canon of camp classics."

It's always nice to revisit advertisements you were fixated on in your childhood.

How gay-friendly is Hong Kong?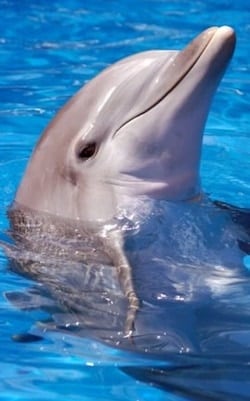 New gadget brings us closer to talking with dolphins.

Congratulation Janet Sammons of Cherry Creek High School in Colorado for being named GLSEN's Teacher of the Year: "On National Teacher Appreciation Day, GLSEN and Sodexo are delighted to name Janet Sammons as our 2012 Educator of the Year for her tireless work to ensure schools are safe places of learning and personal growth. Janet is an exceptional educator who has inspired generations of students across the state of Colorado. For more than three decades, she has demonstrated what it means to create and maintain a school climate that affords all students the ability to realize their potential. We look forward to honoring this courageous ally on-stage at the GLSEN Respect Awards in New York."

Reuters: Gay couples can't bank Obama's blessings yet.

Audra McDonald on marriage equality: "I've been a real loud active voice in the movement to get marriage equality. And I had gone up the month before to Albany, when they were days away from that historic vote, to rally and to see who I could talk to, and just be another face out there saying let's do the right thing here. … I had read a beautiful story in The New York Times about the couple who were getting married, and that Mayor Bloomberg was going to preside over their wedding at Gracie Mansion. And my friend called me and said, 'They'd love to have you come and sing.' And I was floored. I was so honored. And I cried like a baby at that ceremony. And I brought my daughter. And it was a very moving moment and a very teachable moment having my daughter there. And as far as she was concerned, it was just another wedding. She doesn't really see the issue, which is great. So that's how it came about. It was a beautiful day."