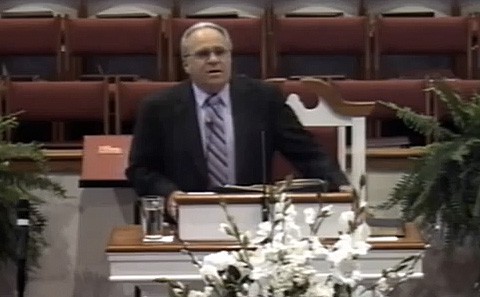 Yesterday, we posted this video of Rev. Charles Worley, advocating concentration camps for gays and lesbians where they would be let to die (because they don't procreate, according to the pastor).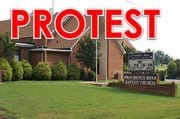 Catawba Valley Citizens Against Hate aren't standing for it, and have organized a protest on Sunday at 10 am:
We are organizing a PEACEFUL protest against Pastor Worley's bigoted and hate filled rhetoric. Regardless if you are gay or straight, Christian or not… this rhetoric is dangerous and harmful. Taking a peaceful stand for our right to life, liberty and the pursuit of happiness is paramount.
More details about the protest will be posted to this page soon. Please, only RSVP if you plan to come. If you are out of town, and support our cause but will not be coming to the event, please do not RSVP. In lieu of participating in this event, you can email Pastor Worley at pastor@prbcnc.com, to let him know what you think of his rhetoric. Remember, making threats against Pastor Worley will not help our cause and may result in criminal charges against you. Keep your message clean, clear and peaceful.