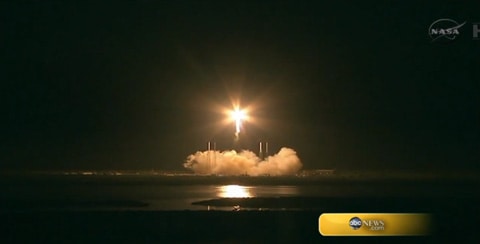 SpaceX Dragon 9, the brainchild of PayPal founder Elon Musk, blasted off last night en route to be the first private commercial craft to dock at the International Space Station, carry 1200 pounds of food and supplies.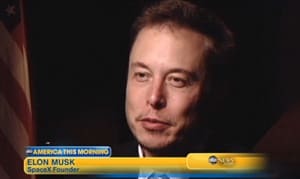 The craft also carries the ashes of 300 people including the ashes of James Doohan, 'Scotty' from Star Trek, which will be jettisoned into space.
The AP reports:
"Falcon flew perfectly!!" SpaceX's billionaire founder, Elon Musk, said via Twitter. "Dragon in orbit … Feels like a giant weight just came off my back."
The White House quickly offered congratulations.
"Every launch into space is a thrilling event, but this one is especially exciting," said John Holdren, President Barack Obama's chief science adviser. "This expanded role for the private sector will free up more of NASA's resources to do what NASA does best — tackle the most demanding technological challenges in space, including those of human space flight beyond low Earth orbit."
Launch controllers applauded when the Dragon reached orbit nine minutes into the flight, then embraced one another once the solar panels on the spacecraft popped open. Many of the SpaceX controllers wore untucked T-shirts and jeans or even shorts, a stark contrast to NASA's old suit-and-tie shuttle team.
Watchan ABC News report and raw video of the launch, AFTER THE JUMP…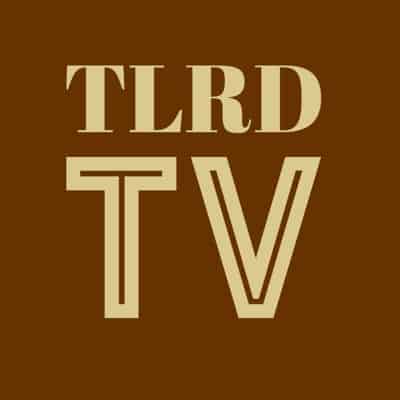 Full launch: