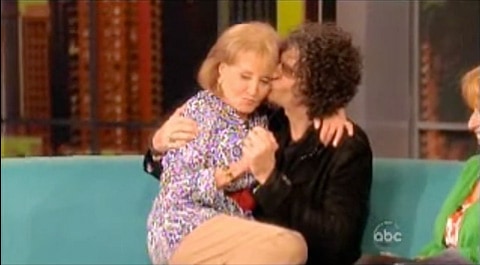 Howard Stern came out of the gate in his first appearance on The View yesterday praising Obama's endorsement of gay marriage:
"I think it's about time the resident said what he said about gay marriage. I think he didn't even go far enough. They should have a national sort of referendum on this thing. He should marry a man. This is something long overdue. Why in this country we care about an issue like this. Two people being happy together. We want love in the air. I support the President saying this. We do need gay marriage in this country. Everybody should have the right to marry. We all have a right to our happiness. I feel gay people can't wait any longer. They want the same rights!"
Stern also talks about his upcoming gig as a judge on America's Got Talent.
Watch his full appearance, AFTER THE JUMP…