New Jersey AFL-CIO passes resolution supporting marriage equality.

NME apologizes for calling Morrissey a racist in 2007: "The NME and publisher IPC apologised in a joint statement, adding: 'We do not believe [Morrissey] is a racist.' An NME spokeswoman said the magazine was "pleased it has buried the hatchet" with the singer."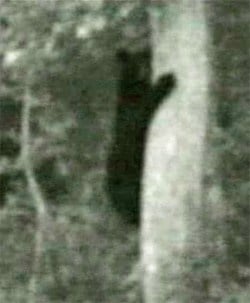 Police capture Cape Cod bear.

Charlize Theron now nearly bald.

My Big Fat American Gypsy Wedding celebrates incest, shuns lesbians: "The juxtaposition between the kissing cousins whose status was vaguely threatened by their temporary living in sin, and the lesbians who were largely shunned by Ana's Gypsy family, provided a telling map of what read as contradictory cultural priorities within the Romani culture."

Mitt Romney's deeply dishonest web video hitting Obama on jobs.

Scientists discover two new moons around Jupiter, bringing its total known number of satellites to 67.

Bill Clinton backs gay former aide Sean Patrick Maloney in New York congressional race: "Sean worked closely with me in the White House to create jobs, grow our economy and balance the budget.  It's time to bring a common sense approach back to Congress, and Sean Patrick Maloney is the right Democrat to help restore the economy and get people back to work in the Hudson Valley."

Median net worth of U.S. families plunges.

116 of Paramount Pictures' "greatest talents" gather for group photo.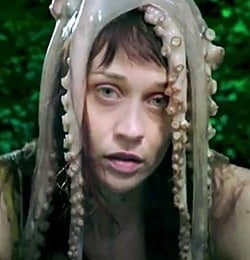 VIDEO: Fiona Apple sports octopus hat.

Romney confirms he'll deny insurance to people with pre-existing conditions who aren't already insured if Obamacare is struck down.

VIDEO: Rare tornado strikes Venice, Italy.

Florida middle school teacher resigns after students see gay adult video on his laptop: "Rosario-Gonzalez taught 9th grade history at Taylor Middle-High School. In mid-May he hooked up his laptop to a projector in class and was scrolling through videos marked at his favorites to find history-related content.However, as he was scrolling through he passed a video titled "Gay Sex Threesom." Word got around, and eventually a parent contacted the school to complain…"

Anti-gay Muslim preacher to speak in Calgary, Canada.

VIDEO: Shahs of Sunset's Reza Farahan expounds on his mustache.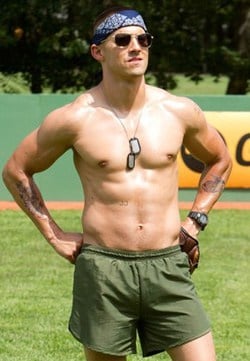 Milo Ventimiglia: That's My Boy.

Anti-gay marriage group in Minnesota exploits loophole to keep its donor names secret: "This loophole means that proponents of ballot initiatives can legally launder money through non-profit groups, as long as the non-profit group does other things beyond just fighting for that particular ballot initiative. Because the Minnesota Family Council has taken other right-wing positions over the years — including opposing anti-bullying protections for LGBT students and regulation of pre-school programs — it can raise and spend as much money as it wants to this year to support the amendment and voters will have no opportunity to know who is paying for their advertising and other campaign efforts."

Pokemon community Bulbagarden announces  policy against discrimination, hatred and intolerance of LGBT people: "Our new policy is about the teenagers and young adults who begin to realize they're "different". The ones who are afraid anyone will find out what they are, because they live in a place where being what they are can get them shrugged, beaten, and even killed. The ones who have already lost their family, or fear they will lose their family. The ones who can't bear to go to school anymore. The far too many who have been driven to end their lives because of this intolerance."