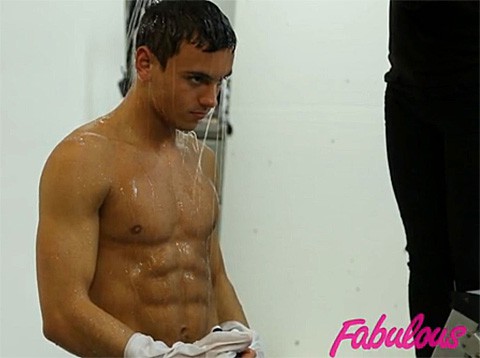 The London 2012 Olympics are coming, which means, among other things, that a bounty of beefcake shoots featuring water-based athletes is set to splash forth in the coming weeks.
One of the first comes from the UK publication Fabulous, which came up with a really original idea for British diver Tom Daley:
"The concept of the shoot is we're going to drench him in water."
Watch their video of the shoot, AFTER THE JUMP…
Of course, Daley has already shown he's 'Sexy and He Knows It.
And the New York Times proves its not immune to the trend by going there with its profile on U.S. swimmer Ryan Lochte, "The Making of an Olympic Sex Symbol":
"I just want to be done," he said on the drive to a nearby Hilton, steering his white Range Rover with his knee, sitting far down in the bucket seats, blasting Lil Wayne. He was to spend hours shooting a commercial for a cellphone company, posing shirtless on a locker room set. Tomorrow would bring a double session of exhausting practices to rack up the 70,000 meters he swims weekly in preparation for the London Olympics next month. And then more shoots, more training, a grueling schedule of never-ending shirtlessness.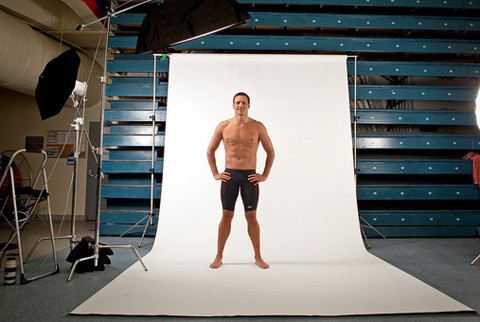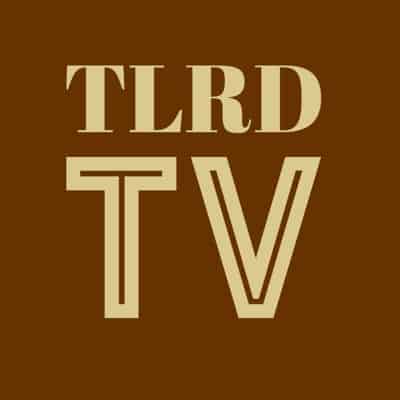 And here's that cover: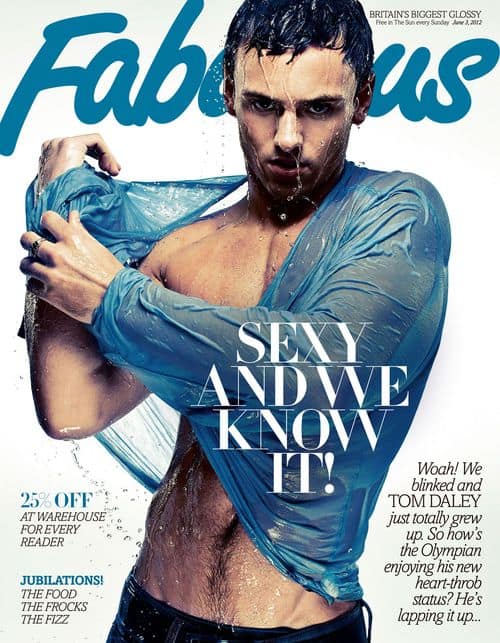 A few more where that came from.