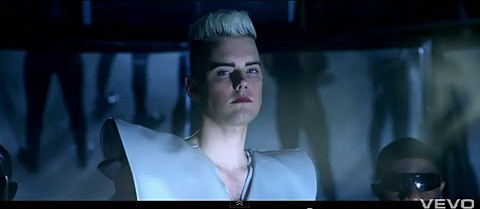 One-man androgynous rock band Diamond Rings looks to be prepping a flashy new video. He just dropped the teaser trailer for "I'm Just Me" on Monday.
Arjan writes:
The blazing new track is a proper tastemaker for his new LP that was co-produced by none other than GRAMMY-nominated Damian Taylor (Bjork, The Killers, Prodigy, UNKLE, Robyn) who has helped Diamond Rings (aka John O) to further evolve his sound.
Diamond Rings' sophomore effort is the follow up to 2010's critically-acclaimed "Special Affections" that introduced pop fans to his irreverent and highly imaginative blend of pop, electro and indie – a sound as a unique and multi-faceted as John O himself. Praise for the album was topped off with head-turning performances at SXSW and CMJ as well as international tours with pop princess Robyn and Junior Boys.
Check it out, AFTER THE JUMP…