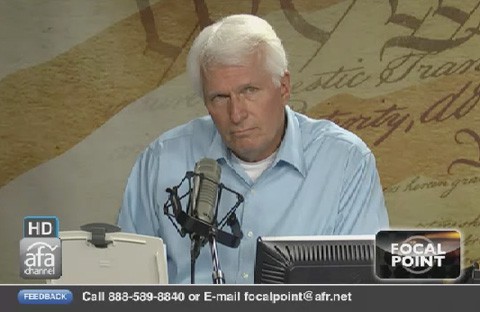 Gay Republican presidential candidate Fred Karger appeared on American Family Association radio host Bryan Fischer's radio show yesterday.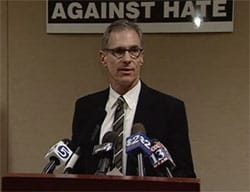 What did the hate group leader, who's known for comparing gays to pedophiles, Nazis, face-eating cannibals, who live destructive 'deathstyles', say to Karger?
"Why would a Republican want to vote for a homosexual activist in a presidential primary?"
The hate group leader also quizzes Karger about same-sex marriage and gay parenting, bringing up the scientifically unsound study recently published by Mark Regnerus. They also discuss blood donation by gays, one of Fischer's favorite topics. Fischer has said that the ban on blood donation proves contact with homosexuals is dangerous.
Fischer tells Karger that he donated blood yesterday morning and was asked on the questionnaire if he'd had sex with a man since 1977.
"How'd you answer that?" Karger slips in with a giggle.
"It was no. I answered no. I'm not!" exclaims Fischer.
Watch their interview, AFTER THE JUMP…