Guess who thinks homophobia is a social disease?

Darren Criss replaces sick P!nk at Obama LGBT fundraiser in L.A. Wednesday.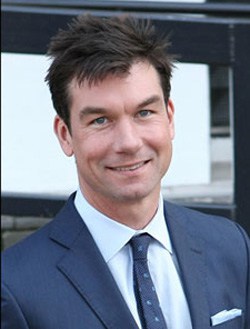 Meet the new Herman Munster.

Lancaster, Pennsylvania paper announces it will print same-sex marriage announcements after outrage over its rejection of one couple's submission.

Martin Short on Romney: "I'm sure he's a very nice man. I've never met him. I find it fascinating, though, for a party that seems to fear gays as much as they do, that now the Republicans have fallen head-over-heels for a big stiff one."

The 10 most miserable countries in the world.

Mitt Romney: I have one less home than John Kerry.

Outserve co-director Josh Seefried says higher-ups must come out to help all gay GIs: "I would argue that the U.S. military is rapidly becoming one of the most accepting job opportunities for gay citizens in America, outpacing most private-sector industries and even other nations. In Britain, the policy has been changed a decade, but not one Royal Marine has come out of the closet publicly. Here in America, on Day 1, more than 100 military members came out publicly in OutServe Magazine, from all branches of our military."

VIDEO: Christian Bale still not over the loss of Heath Ledger.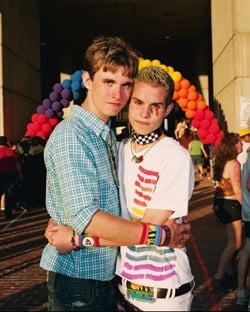 TIME: Proms Across America.

Yellow Peril: The fetishized object's survival guide. "If you are a sexually active member of the LGBTQ community, there are enough people out there who hate you for what you enjoy sexually, and you don't need to be one of them. There are literally two different places in your brain that separately control your sexual expression and your politics. As a consenting adult, the only obligation you have is to be responsible about your sexuality. And you don't ever need to apologize for it!"

Austin's Queerbomb hits.

Gay man loses his snake.

Trans woman sentenced to three years in men's prison: "When CeCe McDonald and a group of her black friends were accosted and physically attacked by several white individuals, including having a cocktail glass smashed in her face that cut through her cheek, she chose to defend herself. At the end of the fight, the white man was dead, and McDonald was arrested for stabbing him. She accepted a deal, pleading guilty to second-degree manslaughter. Yesterday, she was sentenced to 41 months, and at least initially, she will serve in a men's prison."

Matt Bomer looking slick at the CFDA Fashion Awards.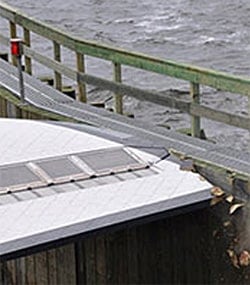 Space Shuttle Enterprise barge captain has accident en route to USS Intrepid, busts spacecraft's wing!

Janet Jackson to produce transgender documentary called Truth: "The documentary begins production this summer and will focus on the lives and struggles of transgender persons. Jackson writes in a statement that she is working on the project to try to stop discrimination of the transgender community."

Barry Diller donates $30 million to Motion Picture and Television Fund.

Greg Louganis writes about triumphing over his bullies: "I almost want to thank all the bullies in my life: the ones who called me 'n*gger,' 'retard,' 'sissy boy,' and 'f*ggot'; those who threatened to throw punches at me and took my lunch money at the bus stop; those who actually threw punches at me and rubbed my face in asphalt; my dad, who whipped me with his belt until I did a dive I was too scared to do in my regular practice; the coaches who belittled me and intimidated me into pushing myself beyond what I thought I was capable of; and the man who raped me at knifepoint, whom I then stayed with for another six years."