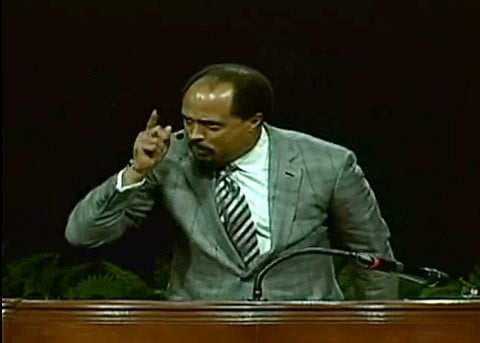 Here's our must-watch video of the day.
Rev. Frederick D. Haynes III of the Friendship-West Baptist Church blasted fellow pastors and members of his congregation for their outrage at President Obama's endorsement of marriage equality while the congregation stood up and shouted their disapproval at him.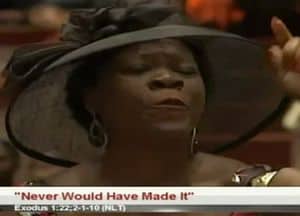 Yelled Haynes:
"You should have seen preachers just scurrying and hurrying to call a conference call to call out the President for what he had declared as a personal opinion. He said it was a personal opinion. But whatever you like to ostracize other people it's because there's a fear that you have yourself, and the fear that you have finds itself rooted in an ignorance of other people. Or in a projection of your issues. Either there's ignorance or there is a projection of your issues…It really blows my mind how outraged you are. You are so outraged over what the President said. First of all, take a chill pill. Take a deep breath, everything's gonna be all right."
Haynes added:
"Have you ever read the Gospel and heard Jesus say anything about homosexuality?…Black folk can't even deal with homosexuality because we got issues with sexuality. And because we got issues with sexuality we can't have a healthy discussion about homosexuality. Why, why do you get so upset?"
Watch, AFTER THE JUMP…