George Zimmerman bond revoked; must surrender in 48 hours.

Signorile: Do all Evangelical leaders believe gays should be put to death?

Socarides on the recent DOMA ruling:  "It now looks like it will be this case, rather than the more famous Perry case being litigated by Ted Olson and David Boies, that will reach the Supreme Court first."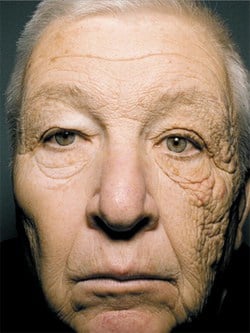 Photo proof of how the sun ages you: "This man is 69 years old. He drove a truck for 28 years. The premature aging from sun damage to the left side of his face is extensive enough to warrant a feature in the New England Journal of Medicine."

Justin Bieber walks into glass wall at concert, suffers mild concussion.

David Mixner on the evangelical call to kill gays: "The temptation, of course, is for thinking people to cross these preachers of hate off as right wing religious crazies. Their attempt to be the moral police of America is more like the Taliban than a thoughtful discussion taking place in a democratic setting. Not taking them seriously, however, would be a mistake."

Sotheby's to auction rare working Apple I computer.

White House Press Secretary Jay Carney addresses ExxonMobil's rejection of protections for LGBT employees: "Under questioning from the Washington Blade, Carney said the White House would continue to pursue legislation — the Employment Non-Discrimination Act — to institute non-discrimination protections for LGBT workers as opposed to issuing an executive order that changes policies at U.S. contractors like ExxonMobil."

Hunger Games hunk Alexander Ludwig, is looking, uh, different for his new movie.

Armie Hammer the favorite for Catching Fire?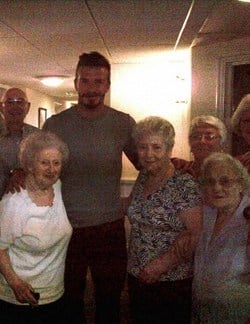 Adorable photos of David Beckham with his gran.

Nike hosts first-ever LGBT sports summit: "The goal of this ground-breaking event is to create a team game plan for ending homophobia and transphobia in sport that takes advantage of the best thinking and strengths of each organization. The aim is to increase our ability to collaborate on bringing about the change we all are committed to. For the better part of three days, summit participants will identify and commit to completing specific action plans toward ending anti-LGBT discrimination in sports. They'll also forge inter-group relationships to carry out these action plans."

Henry Copeland, the founder of Blogads, talks about blog advertising 10 years on. Towleroad joined the network near its inception.

Sandra Bernhard joins cast of in-development series DTLA.

Tom Hardy and Logan Marshall Green: Separated at birth?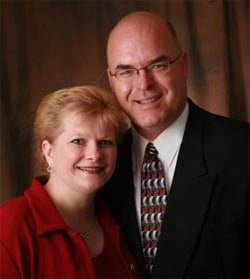 Pastor Leatherman walks back remarks that his "flesh kind of likes the idea" of killing all gay people.

L.A.'s Abbey Bar to open Chicago outpost? "Long an eyesore in the middle of Boystown, the former auto repair shop at 3532 N. Halsted Street, used mostly for parking cars during Cubs games, could be transformed into the newest outpost of The Abbey as soon as December if all goes according to plan."

Jake Shears flaunts his derriere (work-unfriendly).

Serpent-handling evangelical pastor dies from rattlesnake bite: "Mack Wolford, a flamboyant Pentecostal pastor from West Virginia whose serpent-handling talents were profiled last November in The Washington Post Magazine , hoped the outdoor service he had planned for Sunday at an isolated state park would be a 'homecoming like the old days,' full of folks speaking in tongues, handling snakes and having a 'great time.' But it was not the sort of homecoming he foresaw. Instead, Wolford, who turned 44 the previous day, was bitten by a rattlesnake he owned for years. He died late Sunday."