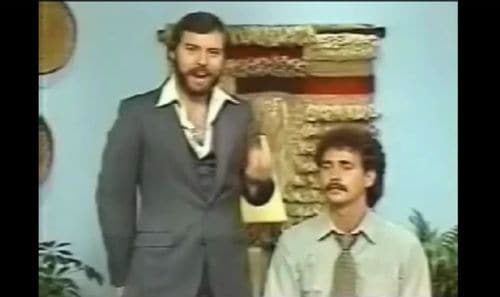 Jim Messina, former White House Deputy Chief of Staff and current Obama campaign manager, was the subject of a generally friendly profile in this week's Businessweek. But on the profile's fourth page, in reference to Jim Messina's tenure working for Sen. Max Bacaus, of Montana, readers find this:
Messina will go a long way to win, as the two leading stories from his Montana career suggest. Both involve the 2002 Senate race he ran for Baucus, a Democrat seeking reelection in a terrible year for Democrats. To protect Baucus, Messina had him refuse to participate in any debate that didn't also include a fringe third-party candidate who'd inadvertently dyed his skin blue with homemade antibiotics—a guaranteed distraction.

The other story involved his Republican challenger, a state senator named Mike Taylor, who was the target of an ad so devastating it got national attention. The ad charged Taylor with having embezzled student loans from a cosmetology school he'd owned in the 1980s. But its force lay in the music and imagery. Set to a porn soundtrack, it featured snippets of an old television ad for Taylor's hair salon that showed the candidate clad in a medallioned, open-shirted disco outfit, massaging lotion into another man's face, and then appearing to reach toward the man's crotch, as a narrator intoned, "Not the way we do business in Montana."

"Jim is tough," Baucus says. "I'll never forget when he showed me that ad. We were in Bozeman in a motel. The curtains were drawn. He said, 'Max, what do you think?' They were afraid I wasn't going to like it. I loved it!" Humiliated, Taylor quit the race, and Baucus sailed to victory. "I found out quickly from Messina that there was no honor in politics," Taylor says in an e-mail.
The facial cream ad is a classic in the annals of political dirty-trickdom, as David Sirota points out at Salon:
… very few spots are so indelible as to be considered iconic, and almost all of those are national presidential ads, like the 1964 Johnson campaign's "Daisy" spot; the 1988 Bush campaign's racially charged "Revolving Door"; and the 2004Swift Boat Veterans for Truth attacks on John Kerry's war record. Arguably the only congressional ad to ever reach such rarefied air was the 2002 Democratic Senatorial Campaign Committee spot against Montana Republican Senate nominee Mike Taylor.

Renowned in political circles, the ad set porno music to 20-year-old footage of a video from Taylor's cosmetics business. The video showed Taylor in a leisure suit rubbing cream into another man's face. As the spot faded to black, it showed Taylor then seeming to reach for the man's crotch as a voice-over said "Mike Taylor — not the way we do business in Montana."

Thanks to the deliberate choice of music, the footage of man-on-man physical contact and the voice-over message, the ad is considered the epitome of homophobic demagoguery — a spot ostensibly about Taylor's Department of Education loans, but really designed to raise questions about Taylor's sexuality in a culturally conservative state. Summarizing the national uproar over the ad, the Denver Post at the time noted that "only the most naive adult would miss the implication that Taylor is a homosexual" and that clearly "the supposedly inclusive Democrats deftly played on the right's homophobia."
… but is that so? The video is so cheese-tastic that it would be insane for a political opponent not to use it in a campaign ad. As to the porn-movie music — what other music could this video possibly be set to? The moment a political ad features facial hair of this caliber, soundtrack options become somewhat limited.
Note: Joe Solmonese, former HRC president (and current Obama campaign co-chair) emailed Buzzfeed yesterday to defend Messina's LGBT rights cred:
"With the exception of the President himself, the LGBT community has had no greater champion or advocate within the administration than Jim Messina," Joe Solmonese, HRC president and Obama campaign's national co-chair emailed BuzzFeed. "In the fight to repeal Don't Ask, Don't Tell, I had the honor of working by Jim's side throughout the entire process. No one that I know was more proud of that accomplishment or more visibly moved on the day of its passage than Jim. I'm proud to call him a friend."
Watch the old Baucus ad AFTER THE JUMP …