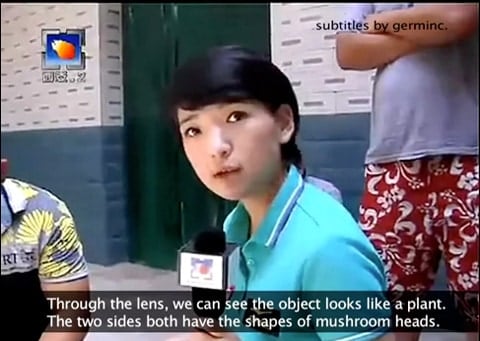 Xi'an Up Close, an investigative program that airs in China, "has become an international laughingstock" as The Daily What notes, after villagers dug up a slimy adult bedroom 'toy' and their reporter thought she had a major botanical scoop on her hands.
Translation by YouTube uploader.
Watch (warning: possibly work-unfriendly content), AFTER THE JUMP…
The station later released a statement:
An open letter to all netizens and viewers: Hi everyone, one of our news reports which aired last night has made everyone laugh. This incident has been widely followed, shared and commented on. As our reporter was still very young and unwise to the ways of the world, this report has brought great inconvenience to everyone. We'd like to take this opportunity to thank everyone from the bottom of our hearts for your criticism and correction. Please forgive our oversight!