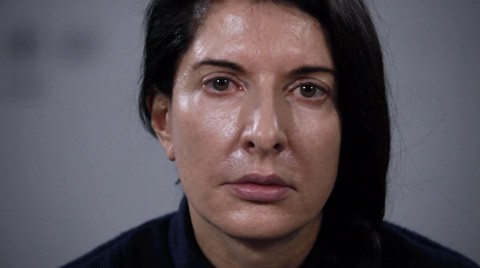 Here's a film tip. Those of you in New York City should make a point to check out Marina Abramovic: The Artist is Present, which premieres tomorrow at Film Forum.
The film documents Abramovic's physically and mentally-daunting three-month retrospective at the MOMA and the months leading up to it and is a beautiful and gripping look inside the mind of a performance artist and the world she inhabits.
Check out the trailer HERE.
Those of you not in NYC but with HBO can catch it starting on July 2.
UPDATE: Last night it just won the Audience Prize at the inaugural Champs-Elysees Film Fest in Paris.