Hank Plante on Chick-fil-A: Business bets on the gays.

Pastor and radio host Kevin Swanson wants "Miss Piggy on a bun" over Chick-fil-A.

First shot of Adam Levine on the set of American Horror Story.

Who wants to see some monster Olympic male thighs?

620 million people out of power as blackout hits India: "Hundreds of trains stalled across the country and traffic lights went out, causing widespread traffic jams in New Delhi. Electric crematoria stopped operating, some with bodies half burnt, power officials said. Emergency workers rushed generators to coal mines to rescue miners trapped underground."

South African lesbian says she was attacked by security guards: "Bonisiwe Mtshali, 29, who works at the Carlton Centre in the Joburg CBD, was beaten to the point of unconsciousness after kissing her girlfriend goodbye on June 13."

Matt Bomer and his three sons.

Jon Huntsman and his wife to be honored by Equality Utah: "During his failed bid for the presidency, Huntsman repeatedly reiterated his support for marriage between a man and a woman. But Balken said the Equality honor isn't about a single act or policy position. 'It's much more about a person's presence in the community and ability to create cultural and attitudinal change and truly their presence and their outward demonstration of Equality Utah's values,' she said."

Hammer-wielding madman attacks Spanish tourist in Manhattan's City Hall park.

Taylor Swift is dating a Kennedy.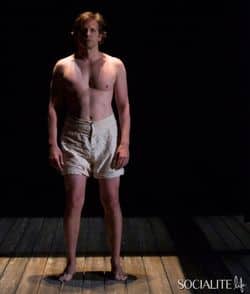 Bradley Cooper's Elephant Man.

Search begins for Executive Director for newly-combined national military organization Outserve-SLDN: 'The search for the first person to lead this newly combined organization comes at a critical moment in the fight for full LGBT equality in our armed forces. That fight marches forward – including for those legally married gay and lesbian service members who today do not receive the same recognition, support or benefits for their families as their straight, married peers. We will not rest until we overcome existing inequities and ensure full LGBT equality in the military,' said SLDN Board Co-Chair April Heinze, who is on the search committee."

Hillary Clinton praises Republicans for condemning Michele Bachmann's anti-Muslim witch hunt.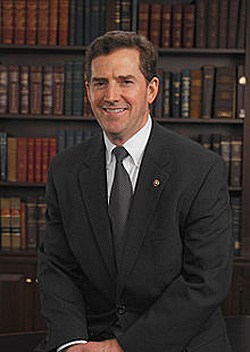 Senator Jim DeMint (R-SC) invents controversy to have pro-gay ad pulled.

Britain's first 'out' lesbian MP becomes the first Patron of Liverpool Pride: "Throughout her career as a Labour MP, Eagle has campaigned for equality for the LGBT community. She played a lead role in the abolition of anti-gay laws, including Section 28, which was introduced by the Thatcher Government to ban the 'promotion' of homosexuality in schools."

DC area Latina transgender organization hit with threats: "You deserve divine punishment and death, but before death you should suffer. You are damned from birth to death."

Ecstasy found to cause permanent memory damage: "In the study, new ecstasy users who took 10 or more ecstasy pills during their first year showed permanent damage to their immediate and short-term memory. The memory issues are associated with damage to an area of the brain called the hippocampus, which is responsible for memory.
The study compared 23 new users of the drug to 43 people who didn't use any illicit drugs besides cannabis. On average, study participants who used ecstasy took 33 pills over the course of one year."