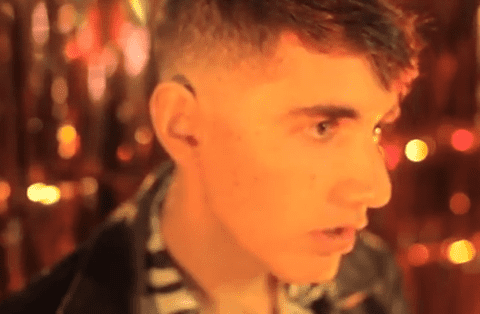 Chilean pop-star Alex Anwandter's album Rebeldes hits U.S. shores later this month and to celebrate journalist Andrés Duque sat down with the singer to chat about his career, advocating for LGBT rights following Daniel Zamudio's murder and how legendary drag ball documentary Paris is Burning inspired the video for his single, "¿Como puedes vivir contigo mismo?"
Says Anwandter of the 1990 flick:
[I] thought a tribute to the Livingston film would also allow me to further introduce something that practically doesn't yet exist in my country: Strong role models or icons that represent sexual diversity in mainstream media or pop culture.

In a way, I wasn't doing a tribute to the documentary in itself but rather to the original impact I believe it had back in the day: The validation of the lives of people who were being marginalized or discriminated against.
As for Zamudio, the 24-year old whose murder earlier this year galvanized Chileans, Anwandter remarked, "His death was very shocking to me because I knew him and also because I kept thinking it could have been a friend of mine or anyone who was dear to me.
It was also incredibly intense to me when his brothers told me how much my music had meant to him and how they played my songs to him while he was dying and urged me to keep on speaking on behalf of people like Daniel. It's something that in a really tragic way makes me think that my job actually matters and that I should never stop fighting again discrimination.
Read the rest of the interview HERE and watch the video for "¿Como puedes vivir contigo mismo?" AFTER THE JUMP.