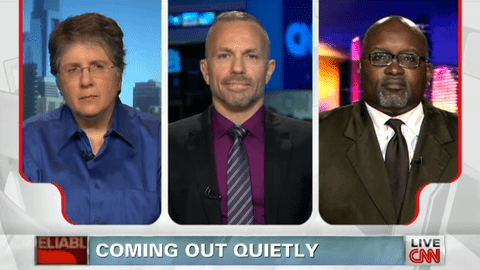 Howard Kurtz hosted a roundtable on Reliable Sources this weekend to discuss CNN anchor Anderson Cooper's coming out, the current trend of "coming out quietly" and the international impact of tearing down the closet door.
Watch TV Newser's Gail Shister, Tampa Bay Times journalist Eric Deggans and radio host Michelangelo Signorile offer their thoughts AFTER THE JUMP. Also, Signorile, in his role as editor-at-large for HuffPost's gay voices vertical, penned a piece last week about that aforementioned "coming out quietly" trend. If you missed it, here's the link.
Watch the CNN Reliable Sources chat AFTER THE JUMP.