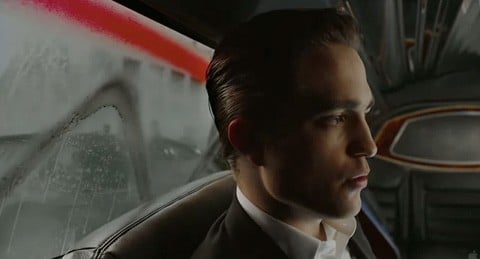 The full U.S. trailer for David Cronenberg's Cosmopolis starring Robert Pattinson as a billionaire asset manager whose meticulously-managed life is thrown into disarray during a trip across the city in a single day, has been released.
Cronenberg told the BBC that shooting Cosmopolis was "like making a documentary" given the events of Occupy Wall Street and the financial banking crisis.
"It was kind of spooky," admits the Canadian auteur, whose adaptation of the 2003 Don Dilillo novel was in contention for the Palme d'Or at Cannes last month.
"Don wrote this book 12 years ago and it seems as though the world is catching up. It felt like we were making a documentary because everything we were shooting was happening on the streets at the same time."
Check it out, AFTER THE JUMP…